Palestine
Zionist regime pirate naval forces target Palestinian fishing boat off Gaza coast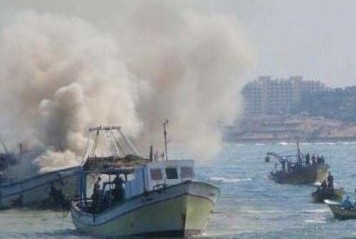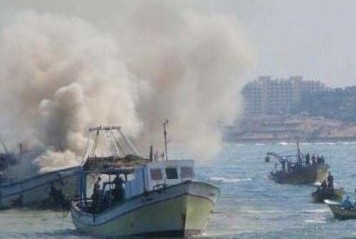 Israeli naval forces have opened fire on a Palestinian fishing boat off the southern coast of the Gaza Strip.
Palestinian sources, speaking on condition of anonymity, said the forces fired machine gun rounds before lobbing a shell at the boat off the coast of the city of Rafah, located 30 kilometers (19 miles) south of Gaza City, early on Saturday.
The fisherman, identified as Jamal Numan, was critically injured in the incident and was taken to Youssef al-Najjar hospital in Rafah.
Palestinian fishermen in Gaza experienced their toughest year on record in 2014 because of Israeli crimes.
The fishermen suffered recurring attacks before, during and after Israel's summer military aggression against Gaza.
The latest Israeli war on the Gaza Strip, which started on July 8, ended on August 26 with a truce that took effect after indirect negotiations in the Egyptian capital, Cairo. The onslaught killed at least 2,140 Palestinians and injured thousands of others.
More than 35 buildings used for storage of fish in Gaza were destroyed by the Israeli onslaught, and 52 boats were completely shattered.
Israel also prevented Gaza's fishermen, numbering an approximate 4,000,from engaging in their daily fish hunt at sea, resulting in an estimated USD 9 million reduction in the strip's revenues.
Periodic tightening of restrictions on fishermen's livelihoods has also cost them millions of dollars.
A daily volume of 4,000-ton fish catch by Gazans has dropped to less than 1,500 tons as the Israeli regime continues to target the fisherman despite its signing of a ceasefire agreement with the resistance movement, Hamas.