Palestine
Zionist regime police enter al-Aqsa Mosque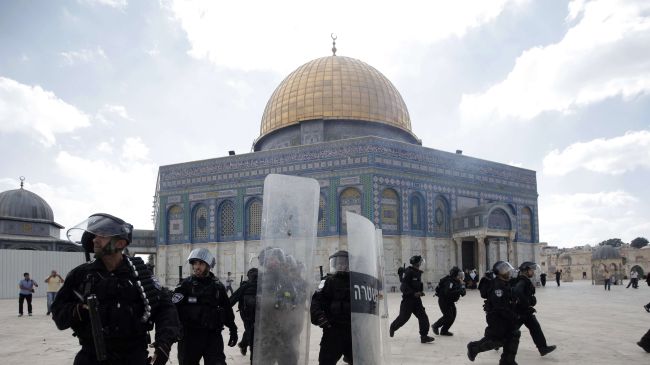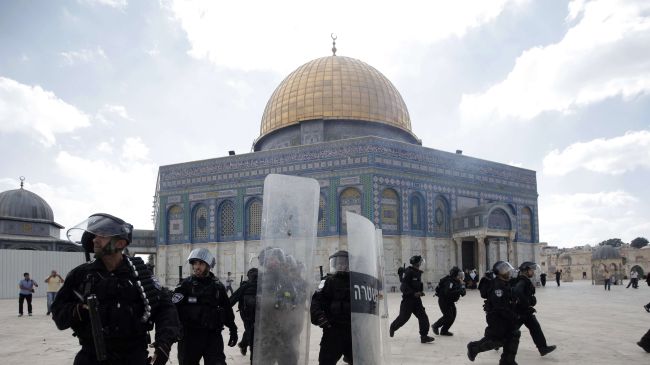 Zionist forces have entered the al-Aqsa Mosque compound in al-Quds (Jerusalem) to disperse Palestinian protesters.
Zionist police spokesperson Micky Rosenfeld said the forces had used "means of dispersion" against the protesters, AFP reported on Tuesday.
The al-Aqsa compound is Islam's third-holiest site after Mecca and Medina in Saudi Arabia.
In recent months, Israeli forces and settlers have stepped up their attacks on the mosque. This has led to violent confrontations between the two sides.
Earlier in the month, clashes erupted between Palestinian worshippers and Israeli soldiers at the mosque. The clashes broke out when Israeli forces stormed the holy site in East al-Quds during the Friday prayer.
Israeli soldiers fired rubber bullets and stun grenades at the people who were praying at the mosque. At least 20 people, including children, were wounded in the violence.
The Israeli police spokesman added that there was "high tension" ahead of discussions in Knesset (the Israeli parliament) later Tuesday of a plan to annex the site.
The Palestinian Authority and the resistance movement of Hamas have warned against Israeli plans to impose "sovereignty" on the Al-Aqsa Mosque.
In 2000, a provocative visit to the site by former Israeli Premier Ariel Sharon triggered a second Intifada or uprising, during which thousands of Palestinians were killed and injured.