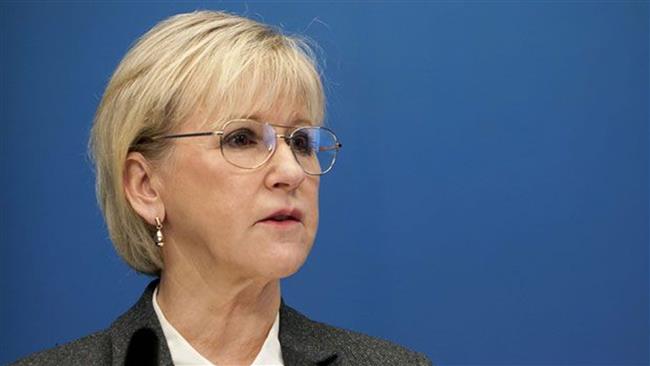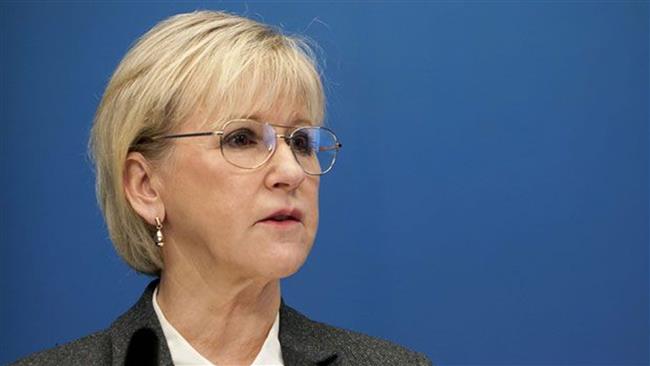 Israel says the Swedish Foreign Minister Margot Wallstroem would have been rejected by the regime's officials if she had traveled to the occupied territories.
"The Swedish foreign minister would not have been given any official meetings in Israel if she had traveled here. What Sweden did was an utterly unfriendly action," said Emmanuel Nahshon, the Israeli Foreign Ministry's spokesman, on Thursday, referring to Stockholm's recognition of the Palestinian state.
Nahshon's remarks came a week after Wallstroem postponed her scheduled visit to the occupied territories following the escalation of tensions between Sweden and Israel over Stockholm's stance toward the issue of a Palestinian state.
The Swedish foreign minister said she would make the visit after Israel's snap general election on March 17.
Last October, the Swedish government officially recognized Palestine as an independent state amid fury from the Israeli regime. Sweden's move set off a domino effect among other European parliaments, which in quick succession voted in favor of similar motions.
On October 30, Tel Aviv recalled its ambassador to Stockholm, Isaac Bachman, after Sweden's official recognition of the Palestinian state.
Palestinians are seeking to create an independent state on the territories of the West Bank, East al-Quds (Jerusalem), and the besieged Gaza Strip and are demanding that Israel withdraw from the occupied Palestinian territories.
Tel Aviv, however, has refused to return to the 1967 borders and is unwilling to discuss the issue of al-Quds.