Palestine
Zionist regime sentences Palestinian teenager to 6 ½ years in prison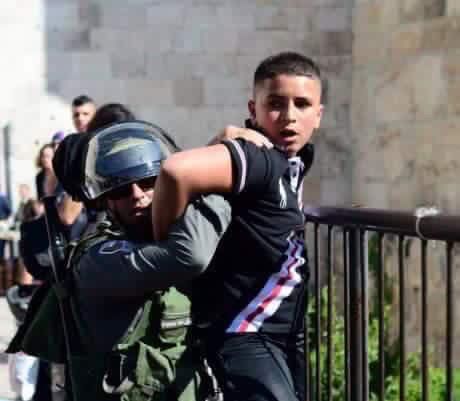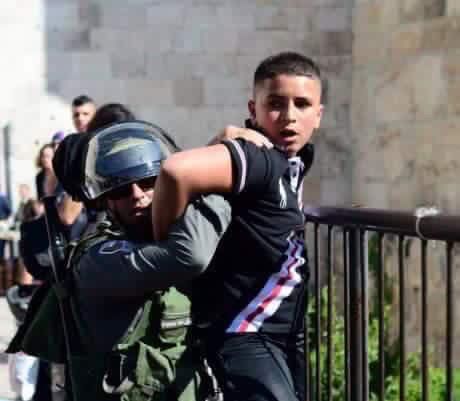 A Zionist regime's military court has sentenced a Palestinian teenage boy to six and a half years in prison on charges of alleged involvement in a stabbing attack in the occupied East al-Quds last November.
According to Press TV, on Sunday, the court handed down the jail term to 14-year-old Muawiya Alqam. The sentence includes three years of probation with an automatic ten-month imprisonment addition upon violation of the probation.
The boy's family was also ordered to pay a cash fine of 26,000 Israeli shekels (approximately $6,720).
Zionist regime's officials had indicted Muawiya in November 2015 on charges of an alleged murder attempt and the possession of a knife. He has been held in three different prisons since then.
Israeli military forces shot and injured Muawiya's 12-year-old cousin, Ali, after the two allegedly stabbed and injured an Israeli guard on a train near the illegal settlement of Pisgat Ze'ev in East al-Quds.
Ali was shot at least three times on the scene, and had to undergo a surgery. He is currently being held at a juvenile detention center ever since Zionist officials upheld a one-year detention sentence against him in April.
According to the Palestinian rights association Addameer, 414 Palestinian minors are currently being held in Israeli prisons. An estimated 104 of them are under the age of 16.
Human Rights Watch expressed concerns in early April about the rising number of Palestinian minors being arrested, saying Israeli forces are abusing Palestinian children in various prisons and detention facilities.