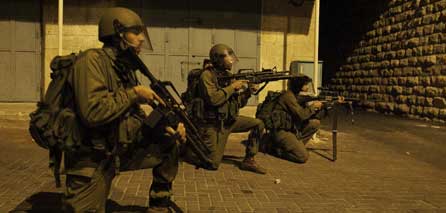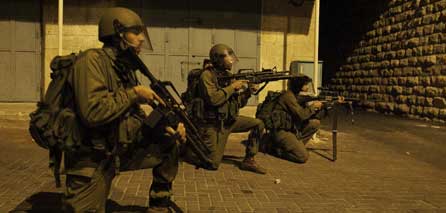 Israeli occupation forces shot and injured, on Tuesday at night, two Palestinians in Qalqilia, north of the occupied West Bank.
Local sources said that several military vehicles invaded the city where the soldiers stormed and searched number of homes before interrogating many Palestinians.
Palestinian youth hurled stones and empty bottles on the military vehicles, while the army fired rubber-coated steel bullets and gas bombs.
The sources added that two Palestinians were shot with rubber-coated steel bullets, and many others suffered tear gas inhalation.
In another context, Israeli navy ships opened fire on several Palestinian fishing boats, wounding one fisher, and kidnaping him, along with four others.