Palestine
Lebanon
Middle East
Resistance Axis
Zionist Regime Subdues to Hezbollah Threats: Lapid Urges Maritime Borders Agreement with Lebanon 'ASAP'
Zionist occupation Prime Minister Yair Lapid told the US energy envoy, Amos Hochstein, who is in charge of the indirect negotiations to demarcate maritime borders between Lebanon and "Israel", that he wants a deal to be agreed on with Lebanon as soon as possible, Israeli media reported.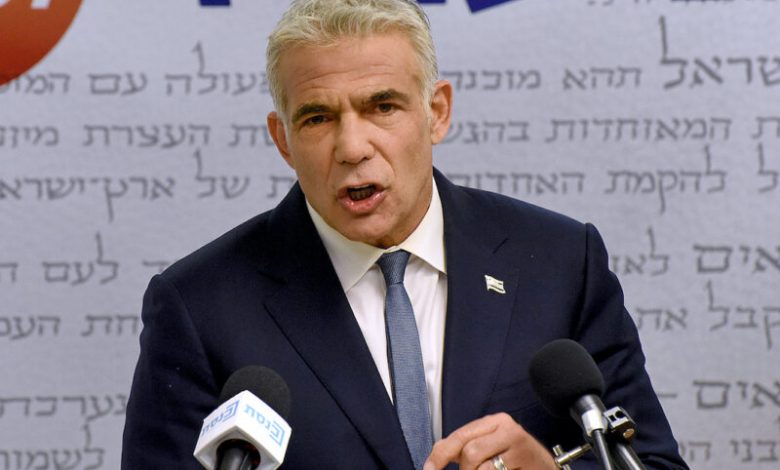 Axios cited two Israeli officials as saying that "Lapid told Hochstein during a brief conversation on the sidelines of his bilateral meeting with President Biden last week that he wants a deal to be agreed on as soon as possible."
Accompanying Biden during his tour to the Middle East, Hochstein told the Israeli Prime Minister and other Israeli officials that he is optimistic about the chances of a deal in the near future, Axios reported, adding that the US envoy has told Israeli and Lebanese officials that he wants a deal by September.
Israeli officials expected that Hochstein will arrive in Beirut within the next two weeks for another round of talks on the maritime borders demarcation file.
In recent weeks, Hezbollah threatened to target the Karish platform located in the southern Mediterranean, around which negotiations are taking place.
On July 2, 2020, Hezbollah announced flying three drones on a recon mission over the Karish gas field, noting that the mission was completed and the message was delivered, consolidating the right of the Resistance "to take any step of any gravity and at any time to pressure the Israeli enemy," as established by Hezbollah Secretary-General earlier.
It is noteworthy that Hezbollah Secretary General Sayyed Hasan Nasrallah warned the Israeli enemy and the United States that if Lebanon is prevented from extracting its maritime resources, none will be able to extract or sell gas and oil.
In a televised speech, Sayyed Nasrallah indicated that Hezbollah military forces are monitoring all the Zionist platforms across the occupied Palestinian coast, adding that the Resistance may resort to ground, maritime or air capabilities in order to attack the enemy and secure Lebanon's rights.
According to Sayyed Nasrallah, the new equation is Karish, what's beyond Karish and what's far beyond Karish.
Thus, Hezbollah military power has been writing the long story of Lebanon's pride of victory that protects the nations and secures its all-leveled prosperity.