Syria
Zionist regime tank targets Syrian military post in Golan Heights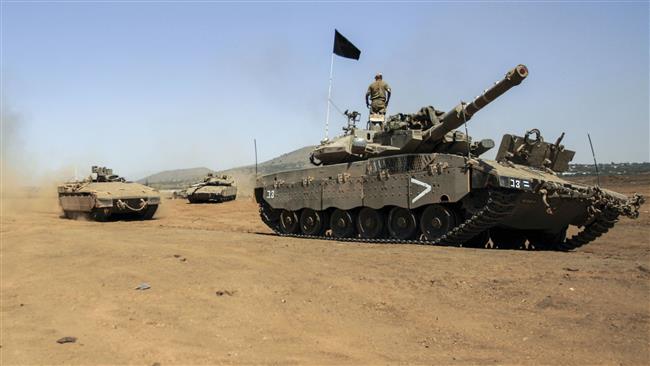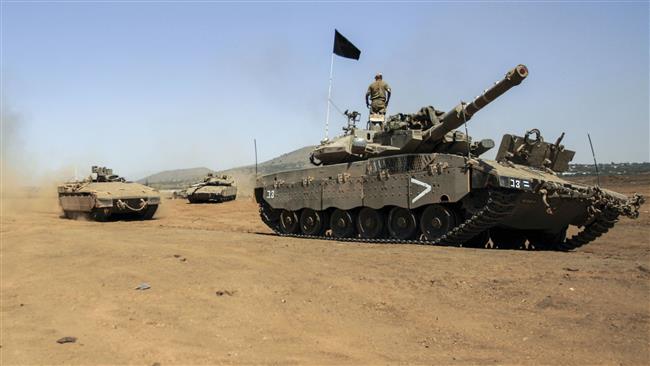 An Israeli tank has targeted a Syrian military post in the Golan Heights, the second of such incidents to occur in just 24 hours.
The Israeli army confirmed the latest incident in a late Sunday statement, claiming that the shell was fired in reaction to Syrian forces carrying out construction work on a military outpost, which it said violated a 1974 ceasefire agreement that "prohibits the entry of heavy construction tools or military vehicles into the demilitarized zone."
Another Israeli tank fired a warning salvo that landed close the Syrian Druze village of Hader on Sunday, following which a similar statement was released.
Israel regularly hits positions held by the Syrian army in the Golan Heights, sometimes describing the attacks as "retaliatory." Syria says the raids aim to help Takfiri militants fighting against government forces.
On several occasions, the Syrian army has confiscated Israeli-made arms and military equipment from terrorists fighting government forces. Israel has also been providing medical treatment to extremist militants wounded in Syria.
Israel seized the Golan Heights from Syria during the 1967 Six-Day War and has continued to occupy two-thirds of the strategically-important territory ever since, in a move that has never been recognized by the international community.
The regime has built tens of illegal settlements in the area since its occupation and has used the region to carry out a number of military operations against the Syrian government.