Iran
Zionist regime warns west not to ease Iran bans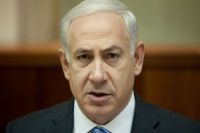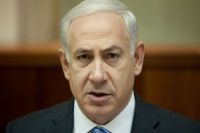 As Iran and the six world powers prepare to hold a fresh round of nuclear talks, the Zionist regime Prime Minister Benjamin Netanyahu has urged French and British leaders not to ease sanctions on Tehran.
In telephone conversations with British Prime Minister David Cameron and French President Francois Hollande, Netanyahu claimed that sanctions imposed on Iran over its nuclear energy program were close to achieving their goal.
Netanyahu's baseless accusation against Iran comes a few days ahead of the scheduled talks between Iran and the five permanent members of the UN Security Council — Russia, China, France, Britain, and the US — plus Germany in Geneva on October 15-16 over Tehran's peaceful nuclear activities.