Palestine
Middle East
Zionist regime warplanes bomb several locations across Gaza
Zionist regime warplanes have bombed several locations across the Gaza Strip in violation of a ceasefire that ended a recent fatal aggression on the blockaded enclave.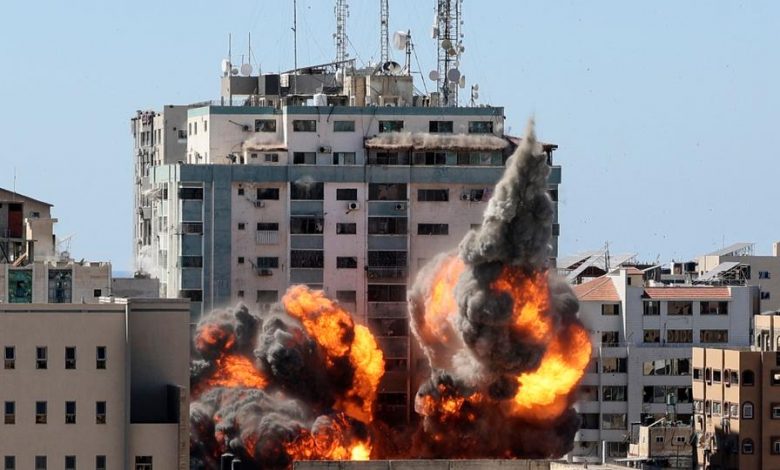 The Palestinian Information Center cited local sources as saying that Israeli aircraft fired several missiles at an agricultural land in al-Sudania area, northwest of Gaza, and a site in the east of Khan Yunis in the southern part of Gaza Strip on Sunday night.
The air raid followed an earlier Israeli announcement that the authorized fishing zone for Palestinian fishermen in Gaza has been reduced from 12 to six nautical miles. It claimed that the decision was made in the wake of incendiary balloons launched from Gaza towards Israeli settlements.
Earlier on Sunday, Israeli media outlets said the balloons had sparked four fires in settlements near Gaza.
Hazem Qassem, a spokesman for the Palestinian resistance movement Hamas, described the Israeli bombing of Gaza as "a failed attempt to show off the regime's impotent military power and to restore the image of its army totally tarnished by the battle of al-Quds Sword".
He highlighted the Palestinian resistance's full preparedness to deal with all options and its resolve not to allow the Israeli occupation to impose its equations.
Israeli drone shot down
Palestinian resistance forces shot down an Israeli drone over the town of Khuza'a in Khan Yunis in the southern Gaza Strip on Sunday night, Safa New Agency reported.
Safa cited sources as saying that the resistance forces also opened fire on Israeli warplanes.
The report was confirmed by Israeli media outlets on Monday, saying that a factory in the settlement of Nir Oz to the north of Gaza was damaged as it was hit with bullets fired from heavy machine guns.
Tel Aviv launched a brutal bombing campaign against the besieged Gaza Strip on May 10, following Palestinian retaliation against violent raids on worshipers at al-Aqsa Mosque and the regime's plans to force a number of Palestinian families out of their homes at the Sheikh Jarrah neighborhood of East al-Quds.
Over 300 Palestinians were killed in the Israeli offensive.
In response, Palestinian resistance movements, chief among them Hamas, launched Operation al-Quds Sword and fired more than 4,000 rockets and missiles into the occupied territories, killing 12 Israelis.
Apparently caught off guard by the unprecedented barrage of rockets from Gaza, Israel announced a unilateral ceasefire on May 21, which Palestinian resistance movements accepted with Egyptian mediation.
Gaza has been under Israeli siege since June 2007, which has caused a decline in living standards.