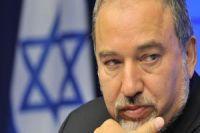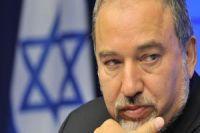 Zionist regime's attorney general is expected to announce a decision on whether to indict Foreign Minister Avigdor Lieberman for alleged corruption charges, a move that could cost the minister's position and undercut the upcoming general elections.
According to Press TV, Attorney General Yehuda Weinstein will announce the decision later on Thursday on whether to press charges against Lieberman, who serves as both an MP and a minister, in a legal file sent to the High Court.
Weinstein promised on November 8 to state the decision "within a month."
It came after the Movement for Quality Government in Tel Aviv lodged a petition asking the attorney general to announce the decision before the upcoming general elections scheduled to be held on January 22.
Justice Ministry said in a statement last month that the charges against Lieberman included "fraud, breach of trust, receiving something by deception, money laundering and tampering with a witness."
Court papers also showed that the Zionist minister received "millions of dollars" from 2001 to 2008, when he was an MP and then a minister.