Asia-Pacific
Iran
Middle East
Saudi Arabia
Zionist Saudi Paper Describes Kuala Lumpur Summit 2019 as Al-Dirar Mosque Meeting
Riyadh officials are angry with the Kuala Lumpur Summit 2019 attended by the Islamic world leaders, describing it as the meeting of al-Dirar mosque which was destroyed by Prophet Mohammed (PBUH), a leading Saudi newspaper said.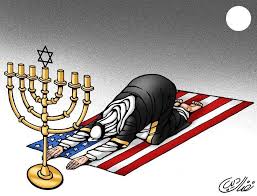 The Arabic-language Al-Sharq al-Awsat newspaper attacked the meeting hosted by Malaysia, claiming that it attempted to destroy the regular trend of measures adopted by the Islamic states.
It added that many figures have described the conference as al-Dirar mosque meeting.
Masjid (Mosque of) al-Dirar was a Medinian mosque that was erected close to the Kaba Mosque and which the Islamic Prophet Mohammad (PBUH) initially approved of but subsequently had destroyed while he was returning from the Expedition to Tabouk (which occurred in October 630 CE) for being used to foment sedition among the Muslims by Monafeqin (hypocrites).
Al-Awsat claimed that the meeting had not benefited the Islamic Ummah at all.
It quoted Saudi-affiliated Chairman of Pakistan Ulema Council Hafiz Tahir Ashrafi as saying that the meeting can never be considered as a conference of Islamic Ummah because the Saudi King Salman has not participated in it!
Also, Bahraini Foreign Minister Khalid bin Ahmed claimed that the meeting does not benefit the Muslim people.
The Malaysia conference was the first meeting of the Muslim world held outside the framework of the Organization of Islamic Cooperation (OIC) after Saudi rivalry and hostile measures against Qatar, Iran and Turkey.