Saudi Arabia
Yemen
Zionist Saudi regime commander killed in clashes with Ansarullah on Yemen border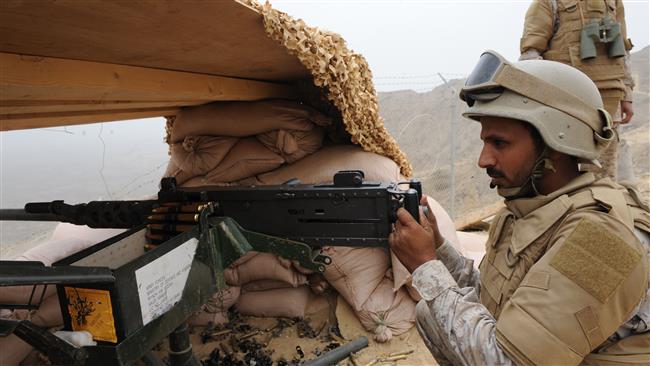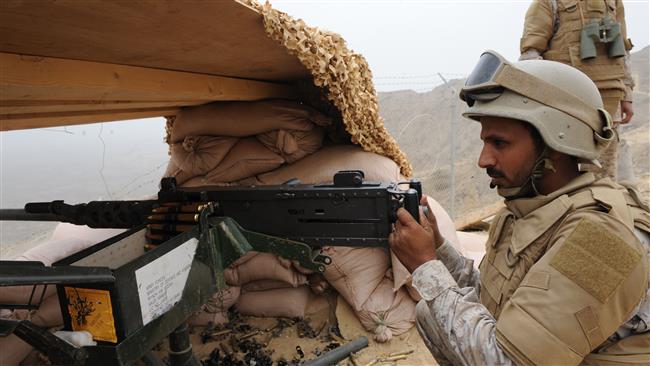 A Saudi regime commander has been killed in clashes with fighters of the popular committees, including Yemen's Ansarullah movement, as Riyadh's aggression against its impoverished southern neighbor continues.
Sources in Saudi Arabia confirmed Saturday that the officer identified as Yahya bin Ahmad Salman Qazvani has been killed in clashes that erupted earlier in the day in the Jabal Jahfan region south of Jizan Province, Saudi Arabia.
According to the report, two other Saudi soldiers and three border guards were also injured in the clashes.
Reports over the past days have shown a surge in border clashes between Saudi ground forces and Yemeni fighters.
The death is the second in less than two days as another officer was killed Thursday in a landmine blast in Twalig mountain in the same Saudi province.
According to reports, Qazvani's death raises the total number of Saudis killed in more than 80 days of Riyadh's aggression on Yemen to at least 40. Yemeni sources, however, put the death toll much higher.
A picture taken on June 8, 2015 shows a collapsed building following a Saudi air strike in the Yemeni capital of Sana'a. (AFP Photo)
The Saudi regime started its aggression against Yemen in late March with an aim to undermine the Houthi Ansarullah movement and bring back to power Yemen's fugitive former president, Abd Rabbu Mansour Hadi.
Saudi fighter jets continued their deadly airstrikes on Yemen on Thursday. Reports said that three women and two children were killed as Saudi warplanes targeted residential areas in Sirwah district in Ma'rib Province. Four others were also injured.
Earlier in the day, six civilians, including two women, were killed in attacks on Sa'ada Province. Saudi fighter jets also targeted residential areas in Hajjah Province.
Meanwhile, Yemen's Ansarullah fighters and allied forces also fired retaliatory rockets at a tower in the southwestern Saudi province of Jizan near the Yemeni border.
UN Human Rights spokesman Rupert Colville said on June 16 that at least 1,412 civilians, including 210 women, have been killed and a further 3,423 injured since March 26.
The Yemeni army, along with popular committees, is also combating terrorist al-Qaeda-linked groups and the Takfiri ISIL militants across the country.