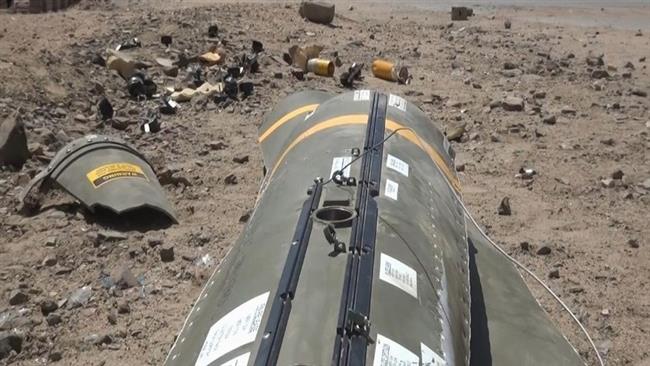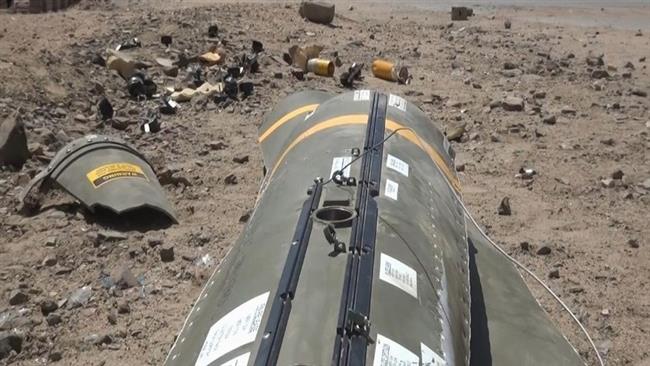 Zionist Saudi regime fighter jets have reportedly used cluster bombs in their fresh attacks against Yemen's northwestern province of Hajjah as Riyadh pushes ahead with a military onslaught against its impoverished southern neighbor.
Late on Thursday, enemy of Islam Saudi regime warplanes dropped cluster munitions on populated areas in the al-Mazraq district of the province, located about 300 kilometers (186 miles) northwest of the capital, Sana'a, Lebanon-based Arabic-language al-Mayadeen news network reported.
There were no immediate reports of possible casualties and the extent of damage inflicted.
Human Rights Watch, in a report published on May 31, announced that evidence shows Saudi Arabia has been pounding Yemen with internationally banned cluster bombs, warning that such attacks are "harming civilians."
The rights body also posted photos showing remnants of cluster munitions and unexploded submunitions found in several areas, including al-Nushoor and al-Maqash in Sa'ada, noting that three types of cluster bombs have been used in the Saudi attacks.
Nine civilians lost their lives as Saudi warplanes bombarded residential buildings in the Bani Moein district of Ghamr region in Yemen's northwestern Sa'ada Province. There were no reports of casualties.
Additionally, 13 Yemeni civilians were killed, when Saudi warplanes struck Ghomam region in the Razih district of the same province.
Meanwhile, Yemeni army soldiers and fighters from allied popular committees lobbed a number of rockets at the Ain al-Harra military base in Saudi Arabia's oil-rich Eastern Province, though no information is available on the possible casualties and damage to the site.
The army and popular committees forces also fired a number of rockets at Saudi military sites in Mount Rumaih, Mount Dukhan, Mount Doud of Saudi Arabia's southwestern and border region of Jizan, and a border post in the Saudi village of al-Khobah on the Saudi border with Yemen.
Negotiators from Yemen's Ansarullah movement in the UN-sponsored Yemen peace talks in the Swiss city of Geneva have accused Saudi Arabia of using internationally-banned weapons and committing genocide in Yemen.
Saudi Arabia started the military campaign against Yemen on March 26 – without a UN mandate – in an attempt to weaken the Houthi Ansarullah movement and bring the fugitive former president, Abd Rabbuh Mansour Hadi, who is a staunch ally of the Al Saud regime, back to power.