Saudi Arabia
World News
Yemen
Zionist Saudis-Led Forces Attack Hudaydah in Breach of Stockholm Deal
The Saudi-led coalition and their mercenaries once again violated the Stockholm ceasefire agreement by launching mortar attacks on Yemen's Hudaydah province.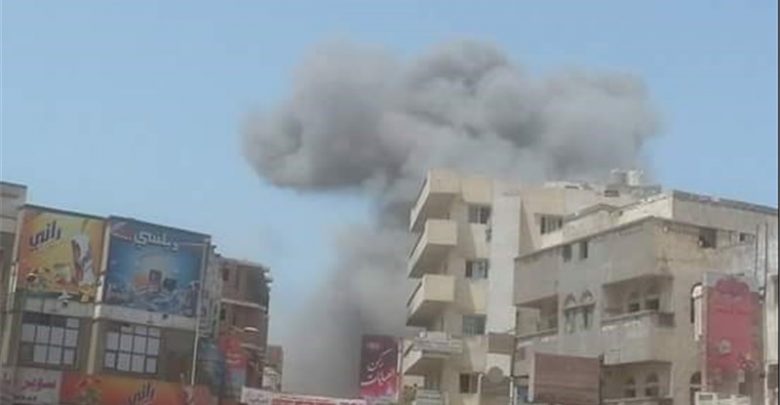 The Saudi-led military coalition and their mercenaries continued violation of the UN-sponsored ceasefire signed in Sweden back in December 2018 by shelling residential areas in Yemen's port city of Hudaydah.
On Thursday evening, the Saudi and Emirati forces launched mortar attacks on various neighborhoods of Hudaydah.
Representatives from Yemen's warring sides met in Sweden in December and signed a UN-sponsored deal aimed at ending more than three years of war that have ravaged Yemen. Under the Stockholm agreement, the parties agreed on a ceasefire in Hudaydah province and to withdraw their respective forces.
The Saudi-led coalition and their mercenaries, however, have repeatedly violated the ceasefire in Hudaydah province by attacking areas in and around the province's capital.
Hudaydah, the main port used to feed Yemen's 30 million people, has been the focus of fighting this year, raising fears abroad that a full-scale assault could cut off supplies to nearly 16 million people suffering from severe hunger.
In another development on Thursday, the Yemeni army and fighters from the popular committees hit the Saudi mercenaries in Nijran by firing a homegrown ballistic missile, dubbed Zilzal-1.
Al-Masirah TV network also quoted a military source as saying that the Yemeni Army's artillery unit has targeted the gathering centers of Saudi mercenaries in Asir, inflicting casualties on the invading forces.
Official UN figures say that more than 15,000 people have been killed in Yemen since the Saudi-led bombing campaign began in March 2015.
The Saudi war has impacted over seven million children in Yemen who now face a serious threat of famine, according to UNICEF figures. Over 6,000 children have either been killed or sustained serious injuries since 2015, UN children's agency said. The humanitarian situation in the country has also been exacerbated by outbreaks of cholera, polio, and measles.