Syria
zionist senator goes MAD: McCain calls Homs evacuation a 'huge victory' for Assad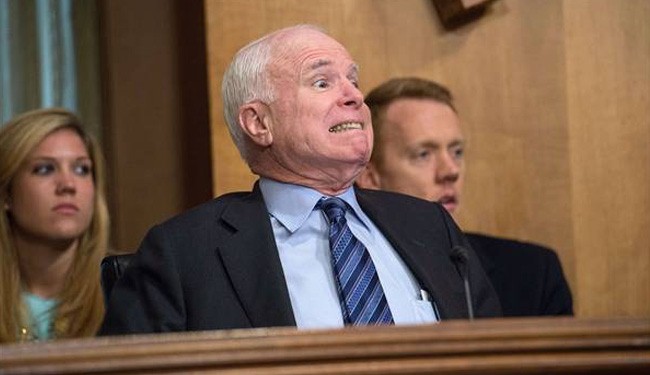 American senator John McCain has described the withdrawal of foreign-backed militants from the Syrian western city of Homs as a "huge victory" for President Bashar al-Assad.
"It creates momentum for Bashar Assad for already ramped up attacks, which are continuing leading up to his quote, election," McCain told Al-Monitor.
The comments came as the third and final convoy of militants left the Old City of Homs on Thursday, under a deal negotiated with the Syrian government.
The deal was reached between the insurgents and the Syrian government on May 4.
More than 2,200 people, mostly armed militants evacuated the flashpoint city of Homs and moved to militant-held areas in the north of Homs Province, located in the central western part of Syria. It would bring almost all the major districts of the city under the control of government forces.
The evacuation is considered to be another victory for the Syrian army.