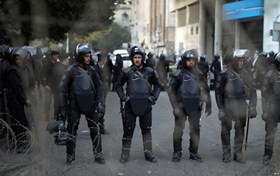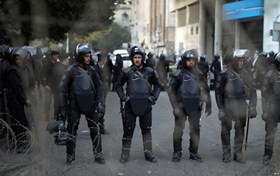 The zionist-puppet Egyptian Minister of Justice Mahfouz Saber said that a government committee will start confiscating all properties and funds of Islamic Resistance Movement, Hamas, after being labeled "terrorist organization".
Mahfouz told Ahramonline website that "Hamas has been labeled as a terrorist organization which is dangerous to the Egyptian national security. Thus, its members in Egypt will be arrested and its funds along with headquarters will be confiscated".
"The government will not appeal the (court) verdict against Hamas which means it is enforceable", the minister elaborated.
For its part, Hamas denied, more than once, its interference in the internal affairs of any Arab country including Egypt. The Egyptian court ruling labeling Hamas as a terrorist organization was censured by many Palestinian and Arab officials and parties.