Saudi Arabia
Syria
Zionist Servant Saudi Arabia: What Could We Do to Win the Battle in Syria?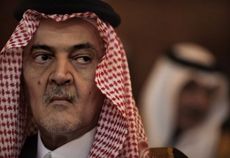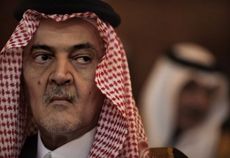 Speaking after the final Arab Social and Economic Development Summit, Puppet Saudi Foreign Minister Saud Al-Faisal considered that "the Arabs have reached an impasse in Syria," reiterating his call for the Security Council to perform its duty to reach a suitable solution for the Syrian crisis.
Western-Puppet Faisal said that "the Syrian government rejected all diplomatic solutions to the crisis, and all the Security Council resolutions. It is claiming that the opposition on its territories are terrorist organizations."
"Unfortunately, we have a Syrian government that rejects any solution, and it doesn't seem that a political solution based on negotiations between the government and the opposition could be reached," he added.
"We have reached an impasse. What could we do to win the battle? Yes, the situation in Syria is very bad, and the UN has a duty in this case, and if a UN decision on this issue was not released, the situation will worsen," the Saudi foreign minister further indicated.