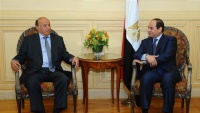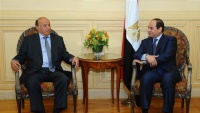 Zionist-puppet Yemen's fugitive president Abd Rabbuh Mansur Hadi has arrived in Egypt to attend the 26th Arab League Summit, as Saudi Arabia carries on with its airstrikes against Yemen.
According to Press TV, Egypt's President Abdel-Fattah al-Sisi personally received Hadi after he arrived at the Egyptian city of Sharm el-Sheikh on Friday.
The yemeni traitor had flown from the Saudi capital Riyadh after he arrived there on Thursday hours after the Saudi-led airstrikes commenced.