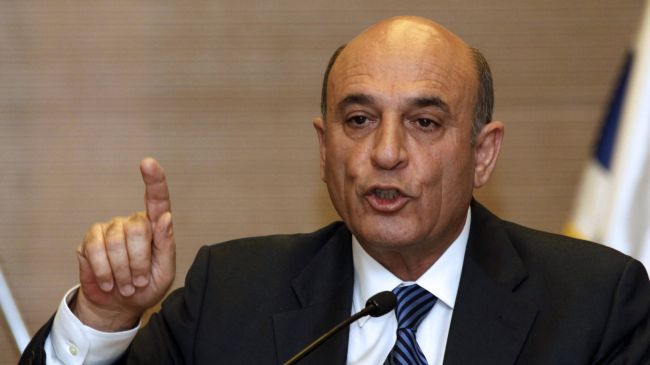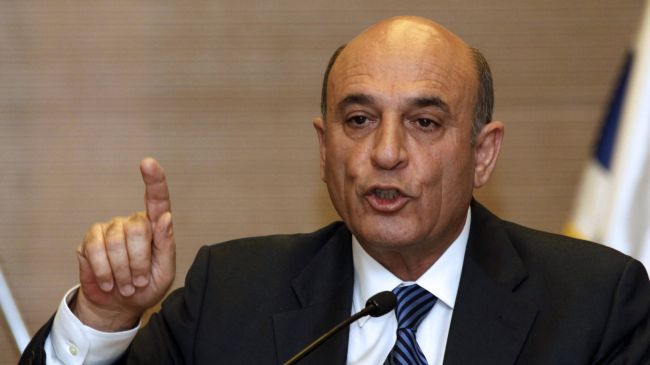 The leader of the Israeli opposition party Kadima has admitted that the Palestinian resistance movement Hamas emerged stronger than the Tel Aviv regime during the recent Israeli war on the Gaza Strip, saying ceasefire was a mistake.
"A cease-fire at this point is a mistake; Hamas has the upper hand," Shaul Mofaz said on Wednesday, adding, "We should not have stopped at this stage. Hamas got stronger and we did not gain deterrence."
He further acknowledged that the Israeli regime could not achieve its goals during the eight-day military offensive on the blockaded Gaza Strip.
Over 160 Palestinians, including women and children, were killed and about 1,200 others were injured in the Israeli attacks on Gaza that were carried out during the eight-day period of November 14-21.
Palestinian resistance fighters incessantly poured rockets and missiles onto the Israeli cities, killing at least five Israelis, including one soldier, in retaliation for the deadly attacks on Gaza.
A number of other Israeli politicians also described the Egypt-brokered ceasefire a defeat for Prime Minister Benjamin Netanyahu, calling on the premier to resign as he failed to achieve the goals of aggression against Gaza.
Kadima member Ronit Tirosh censured Netanyahu over cynically using the residents of the southern Israeli cities and making the equation "the higher the number of victims, the higher the number of Knesset seats."
Yesh Atid leader Yair Lapid also said that the Israeli regime under Netanyahu "showed weakness and hesitation in reaching its objectives and promising quiet to the residents of Israel."