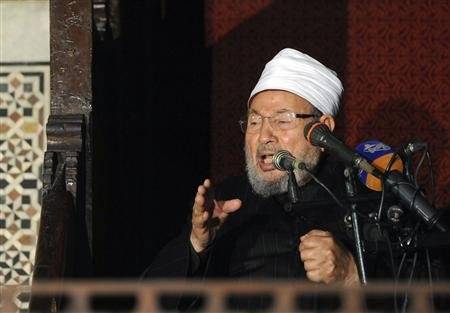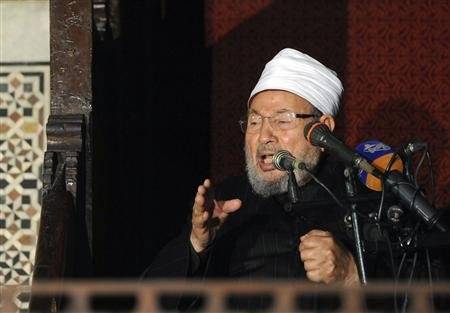 Muslim Brotherhood-linked theologian Yusuf al-Qaradawi has resigned from the governing body of Cairo's Al-Azhar, accusing the top Sunni seat of learning of supporting Egypt's military-installed government.
Qaradawi
"I submit my resignation," Qaradawi wrote on Twitter and his Facebook page on Monday, accusing the Grand Imam of Al-Azhar, Sheikh Ahmed al-Tayyeb, of "abusing the authority of the office to support the military coup."
Egyptian-born Qaradawi, who has been based in Qatar since he was stripped of his citizenship decades ago, has been an outspoken critic of the army's July 3 ouster of president Mohammad Mursi.
The cleric issued a religious edict, or fatwa, calling on Egyptians to restore Mursi to "his legitimate post." "We have waited for the sheikh of Al-Azhar to return to the correct path and to disassociate himself from the tyrant regime," he said in Monday's posting.
Source: AFP