Palestine
Zionist Slaughterer IOF attempt to displace Hamdallah family from Silwan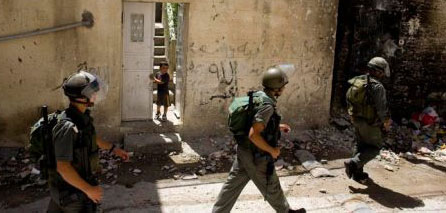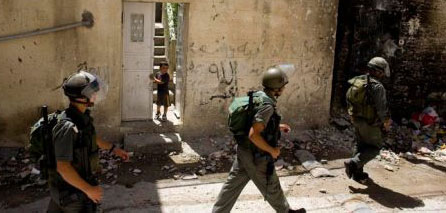 Zionist Slaughterer Israeli police raided at dawn Sunday Ras al-Amoud neighborhood and surrounded the houses located in front of the Old City and al-Aqsa Mosque, in an attempt to displace Hamdallah family from its house in the neighborhood.
IOF have deployed around 50 police buses and Border Guards throughout the neighborhoodand prevented citizens from entering it.
The occupation authorities had notified last Thursday Hamdallah family, in Ras Al Amoud neighborhood in Silwan, to evacuate their home for settlers on Sunday morning.
The Information Center in Wadi al-Helwa said that the house occupies an area of about 30 square meters, and that the settlers falsely claim ownership of the land on which the house was built.
The Center stated that the Zionist Israeli Supreme Court had ruled in 2000 that the land belongs to settlers.
The house of Hamdallah family is located in a strategic location overlooking Al-Aqsa Mosque and behind the houses of Deir Abraham. It is also considered by the occupation authorities and settlersan obstacle for the completion of Ma'ale Zitim settlement because it is located in the settlement's middle.