Iran
Zionist Slaughterer Israeli's efforts to discourage participation in the NAM are in vain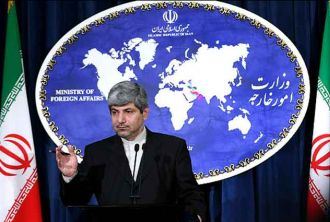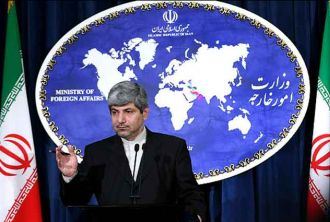 Iranian Foreign Ministry spokesman Ramin Mehmanparast said on Tuesday that the efforts of the Zionist regime to discourage participation in the upcoming summit of the Non-Aligned Movement in Tehran are in vain.
According to the Times of Israel, Slaughterer Israeli Prime Minister Benjamin Netanyahu held a telephone conversation with United Nation Secretary General Ban Ki-moon on Friday and told him that his anticipated trip to Tehran to attend the NAM summit would be a major mistake even if it is made with good intentions.
And the Slaughterer Israeli Foreign Ministry has ordered Israeli embassies to encourage their host countries to not attend or only send low-level representatives to the Tehran summit, which is scheduled to be held from August 26 to 31, the Israeli daily Maariv reported.
Speaking during his regular press briefing, the Iranian Foreign Ministry spokesman said that it is not the case that independent countries would reconsider their views due the desperate efforts of the "fake" Zionist regime.
"We do not think that the status of the United Nations or the secretary general of this organization or independent countries, whose officials make decisions independently, would be affected by such measures. And they will show in practice that they have serious determination to convene, hold consultations, brainstorm their ideas, and cooperate with each other," he stated.
Egypt expected to participate in NAM summit at high level
Mehmanparast also commented on the meeting held by Iranian Vice President Hamid Baqaii and Egyptian President Mohamed Morsi in Cairo on August 8, during which Morsi was invited to attend the NAM summit.
He described their meeting as good and said that it is expected that Egypt, which holds the rotating presidency of the movement, will participate in the summit at a high level.
Asked about the number of the delegations that have confirmed that they will attend the conference, Mehmanparast said, "So far, the participation of more than 50 delegations at the level of president, prime minister, vice president, and foreign minister has been confirmed, and this number is increasing."
And 90 countries have so far announced that they will participate in the Tehran meeting, he added.
Zionist Occupation Israeli threats of war do not faze Iran
On reports that Slaughterer Israeli Prime Minister Benjamin Netanyahu and Israeli Defense Minister Ehud Barak advocate an attack on Iran's nuclear facilities in the upcoming fall, Mehmanparast said the Zionist regime issues threats of military action against Iran because it is experiencing internal problems.
"Even if there is someone among the officials of this fake regime that intends to make such an unwise move, I do not think that he will be allowed… to make such a great mistake because they (the Zionists) will face severe consequences of such actions," he noted.
He also stated that such "worthless" and "unfounded" remarks are of no account to us.
The Foreign Ministry spokesman also replied to a question about the fact that Manhattan Federal Magistrate Judge Frank Maas on July 31 ordered Al-Qaeda, the Taliban, and Iran to pay $6 billion to survivors and relatives of 47 victims of the September 11 terrorist attacks against the United States.
Mehmanparast said that such rulings usually cannot be upheld and are of no significance in international relations.
Proposal for no-fly zone over Syria is an evil plot
Mehmanparast was also asked to comment on the fact that U.S. Secretary of State Hillary Clinton said on Saturday that Washington and Turkey are discussing a range of steps, including a no-fly zone over some parts of Syria.
"Unfortunately, the role that the Americans are playing with the help of their lackeys to undermine stability and security in the Middle East is very destructive," the Iranian official said, adding that the proposal for the establishment of a no-fly zone over Syria is an "evil plot".
He also called on regional countries to exercise vigilance in the face of such plots.