Lebanon
Middle East
Palestine
Zionist spies may infiltrate into Lebanon under tourism guise, intel agency warns
The Lebanese intelligence agency has warned that people affiliated to Israel's Mossad spy agency and in close collaboration with the Tel Aviv regime's authorities could infiltrate into the Arab country arranging tourism trips.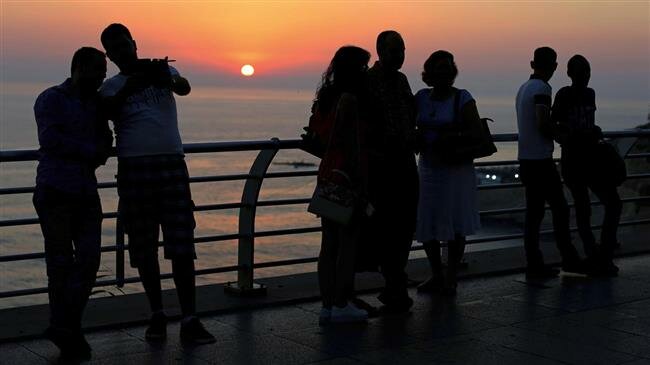 "The Israeli enemy is trying to enter Lebanon by recruiting its agents in delegations under the cover of "tourist trips", in order to use them for security purposes inside Lebanon," the General Security Directorate announced in a statement released on Wednesday.
Lebanese forces nab dual national over 'spying for Israel'Lebanese forces have arrested a Lebanese-Canadian man on charges of spying for Israel through gathering information about Hezbollah and missing Israeli pilot Ron Arad.
"The Directorate urges citizens, travel and tourism offices not to fall victim to individuals or companies claiming to organize various tourist trips to Lebanon, or promote them by email or through social networking sites, unless they have official representatives," it added.
On March 19, Lebanese intelligence forces arrested a Lebanese-Canadian man on charges of spying for Mossad through gathering intelligence about the Hezbollah resistance movement and missing Israeli pilot Ron Arad.
'Israel targeting Lebanon's oil wealth, waters, sovereignty'The Lebanese parliament speaker says Beirut will not remain silent about Israel's "dangerous" behavior.
The suspect, identified only by his initials as F.G., admitted during interrogation that he was recruited by fugitive Lebanese spy N.G. in 2013. N.G. currently chairs a division in the 504 Unit of the Israeli intelligence service.
F.G. also confessed that he had been assigned to recruit Lebanese people to infiltrate Hezbollah's support zone and collect security information for Israel, including hints about the missing pilot.
The 41-year-old suspect was referred to related judiciary officials, and efforts are underway to arrest those who worked with him.
Lebanon nabs Israeli agent over attack on Hamas officialLebanon's army says it has arrested a suspected agent of Israel's spy agency Mossad over a failed bid to assassinate a Hamas official in the south of the country.
The Lebanese Army's intelligence branch stated on November 12 last year that it had arrested a man suspected of spying for Mossad as he was attempting to cross the southern border into occupied Palestinian territories.
The army said the man, identified as Mohammad Hussein Fakih, was captured in the village of Meiss Ej Jabal, situated some 78 kilometers (49 miles) south of the capital Beirut.