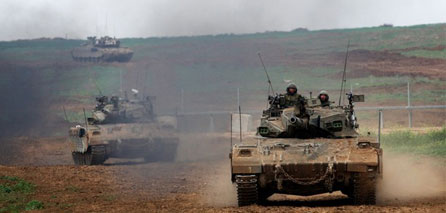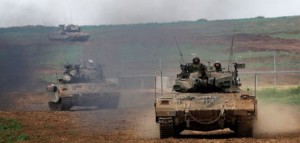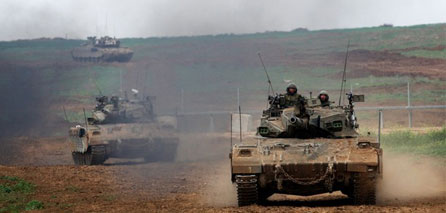 Number of Zionist tanks and bulldozers on Tuesday rolled into Al-Zaitoun neighborhood east Gaza Strip and conducted bulldozing for the lands there.
The Palestinian police explained in a call to "Maan Agency" that there is a limited incursion distance of 600 meters east of Al-Zaitoun neighborhood, noting that 6 bulldozers accompanied by 4 tanks invaded the area and conducted bulldozing there.
Eyewitnesses reported that the Zionist tanks moving towards Juhr Al Deek east Bureij under sporadic shooting.
The occupation forces perform almost daily incursions and bulldozing in the border area in the Gaza Strip, where the last week, targeting three youths in the area east of Bureij, which led to the martyrdom of one of them.