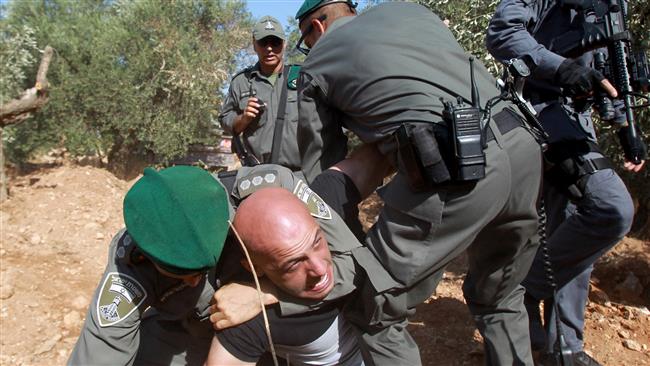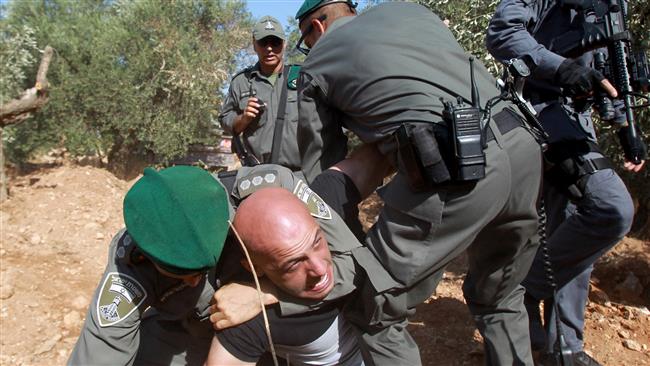 Israeli forces have abducted at least 31 Palestinians in their raids on their homes in areas across the occupied West Bank.
The Israeli troops nabbed as many as 16 Palestinians in Nablus, 12 in Bethlehem, two in Ramallah and one in Jericho in their predawn raids on Palestinian homes on Wednesday, according to reports.
An Israeli army spokeswoman said that the Palestinians were seized from their homes for committing "illegal activity."
Palestinian security sources said that Israeli soldiers "stole money and jewelry from" the house of one of the Palestinians in the village of Salem and smashed a private vehicle belonging to another one in the village of Azmout in Nablus.
Israeli regime forces regularly raid Palestinian homes and abduct residents across the occupied territories by applying the overused pretext of perceived security threats.
Earlier this month, Israeli forces carried out several night raids in the occupied West Bank and kidnapped two Palestinians near Tulkarem, three in Nablus, two in Ramallah, four near Bethlehem and four near al-Khalil (Hebron).
It is estimated that about 40 percent of the Palestinian male population has been arrested by Israeli regime forces at least once in life.
Nearly 7,000 Palestinian prisoners are currently being kept in Israeli detention centers, many without charge or trial.