Palestine
Zionist troops kill Palestinian man in West Bank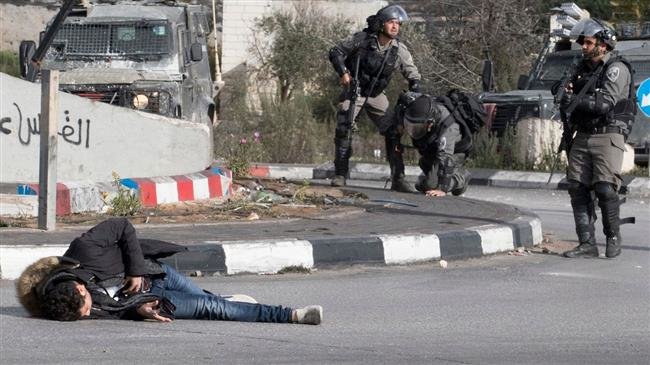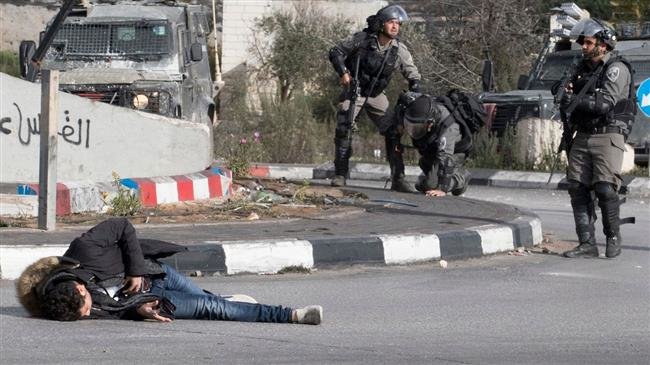 Israeli forces have shot dead a young Palestinian near a checkpoint at the northern entrance of the occupied West Bank city of al-Bireh, local sources said on Thursday.
Soldiers stationed at the checkpoint reportedly opened gunfire at the unidentified man, who was driving a private vehicle and reportedly attempting to pass through the checkpoint.
The man was critically injured by live bullets, and later succumbed to his wounds, the Palestinian Ma'an news agency reported.
Israeli officials say the victim attempted to attack the checkpoint. They also claim the man was on the run for a shooting incident in an Israeli settlement.
The killing came a few days after Israeli troops shot dead another Palestinian man in the industrial area of al-Bireh, alleging that he attempted to ram his car into the regime's forces.
According to other reports, the 60-year-old man, who had owned an aluminum factory in the neighborhood, was shot by Israeli soldiers on Dec. 13 when his vehicle deviated from its path.
Israeli army troops have shot dead a Palestinian man in the occupied West Bank in an alleged car-ramming attack.
The Ma'an news agency, citing a number of eyewitnesses, reported that the incident had been merely a car accident, as the driver saw the unexpected presence of the Israeli soldiers in his way and attempted to turn away from them before they heavily opened fire at him.
However, the Israeli military said in a statement that the victim "attempted to run over" soldiers, lightly injuring one.
It has also refused to return the body of the slain businessman since last Thursday, according to Israeli media.
Last Friday, a teenager was also shot dead by Israeli forces during clashes in the occupied West Bank.
Palestinians on Saturday held a funeral procession for Mahmoud Nakhla, 18, who was killed during clashes in Jalazone refugee camp in Ramallah.
Palestinians have held a funeral ceremony for a teenager shot dead by Israeli forces in the occupied West Bank.
Tensions have been running high in the occupied Palestinian territories as a result of Israel's expansionist policies and its crackdown on peaceful protests.
Since the beginning of 2018, Israeli forces have killed at least 310 Palestinians, including 54 children, and arrested over 900 others, according to a Palestinian human rights center.