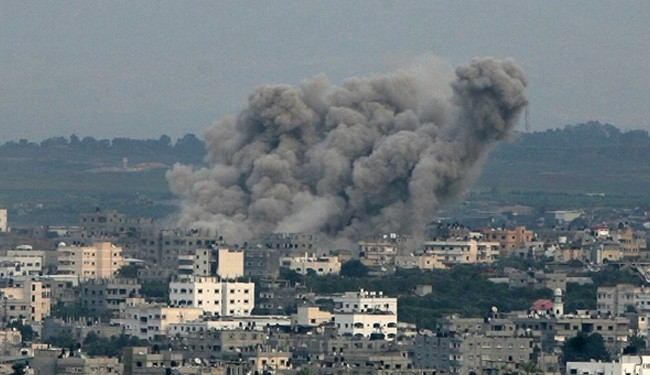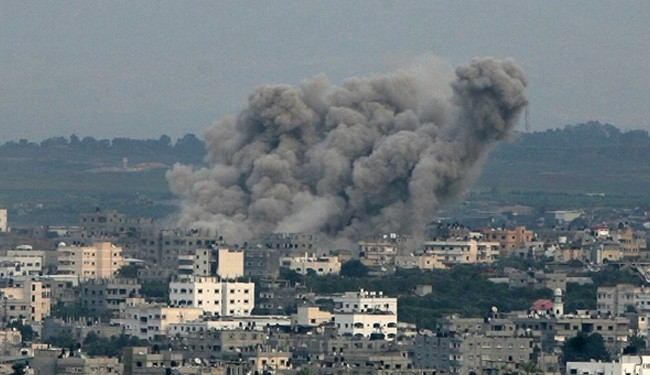 Israeli warplanes have carried out three airstrikes on different parts of the Gaza Strip, as the Tel Aviv regime intensifies its military operations against the besieged Palestinian territory.
According to Palestinian security officials, the Israeli regime's F16 warplanes fired missiles on the Gaza Strip on Friday morning, causing three successive blasts in the northern, eastern and southern parts of the Palestinian territory.
Medical sources said the Tel Aviv regime's fresh aerial assault wounded at least eight Palestinian civilians in the city of Rafah in the southern Gaza Strip.
Reports also say that two Palestinians had been injured in the northern part of the besieged coastal enclave. Rescue teams and ambulances have reportedly rushed to the targeted areas.
The Tel Aviv regime has claimed in a statement that the airstrikes were carried out in response to a rocked fired from the Gaza Strip on Thursday night.
On January 22, Israeli forces launched a similar airstrike on the blockaded Gaza Strip, killing two Palestinians.
In late December 2013, Israeli Prime Minister Benjamin Netanyahu threatened more assaults on the Gaza Strip after the regime's military launched several air raids on Gaza City.
The Israeli military frequently targets Palestinians along the border with Gaza, which has remained literally cut off from the outside world by a crippling Israeli blockade since 2007.
The siege has turned the densely-populated coastal sliver, home to some 1.7 million Palestinians, into the largest open-air prison in the world.
In November 2012, the Israeli regime launched an eight-day war on Gaza. Over 160 Palestinians were killed and some 1,200 others were injured in the Israeli offensive.