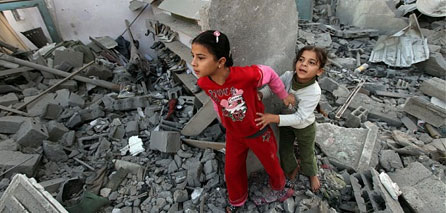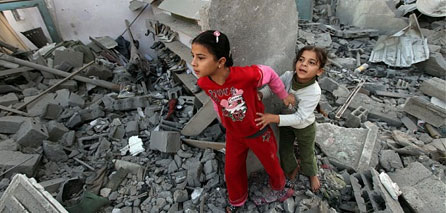 Israeli warplanes have launched aerial strikes Monday at dawn in central and southern Gaza Strip, but reports of injuries have yet been filed on the attacks.
The attacks against the blockaded Gaza reportedly took place early Monday morning in what the Israeli ocupation claimed as a response to missiles fired from Gaza.
The Israeli warplanes struck three areas in the Gaza Strip, according to our correspondence.
Witnesses reported that the air raids struck uninhabited areas and left no injuries.
Tel Aviv officials, meanwhile, have blamed members of the Palestinian Islamic Jihad movement for "at least six rockets" that they claimed were fired from northern Gaza.
The Israeli occupation further asserted that the rockets inflicted no damage or injuries.
On Sunday, Israeli news outlets reported that sirens blared in a number of areas in southern Israel and two of the rockets were intercepted by the US-supplied Iron Dome anti-missile system in the Ashkelon area.
Additionally, a spokesman for the Israel's military forces claimed that Israeli warplanes targeted "rocket-launching sites."
On May 13, an Israeli incursion was carried into the Palestinian-owned lands in the town of Beit Hanoun in northeastern Gaza Strip.
The Israeli occupation has carried out a number of military incursions into Gaza in recent months, including an intrusion into Beit Hanoun in May and three airstrikes in late April on the southern town of Khan Younis and near the town of Rafah.
In November 2012, Israeli military forces launched the so-called Operation Pillar of Defense I against Gaza. Over 160 Palestinians, including women and children, were killed and about 1,200 others were injured across the Palestinian enclave during the eight-day war.
In retaliation, Palestinian resistance fighters fired rockets and missiles into Israeli cities, killing at least five Israelis. The offensive ended after Egypt brokered a truce between Hamas and Tel Aviv.
According to a Hamas spokesman, the eight-day Zionist aggression against the Gaza Strip inflicted over USD 1.2 billion worth of damages.