Syria
Zionists-backed takfiri militants merge after major losses in Syria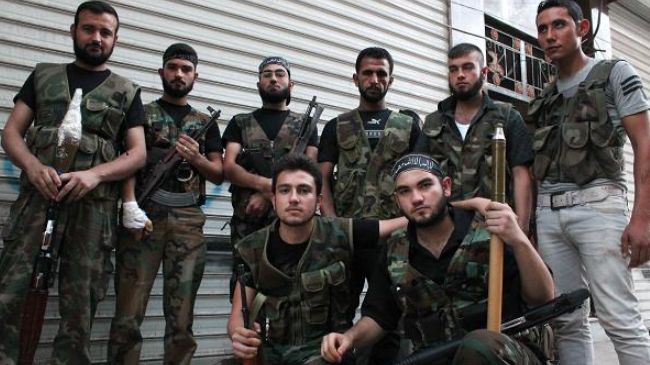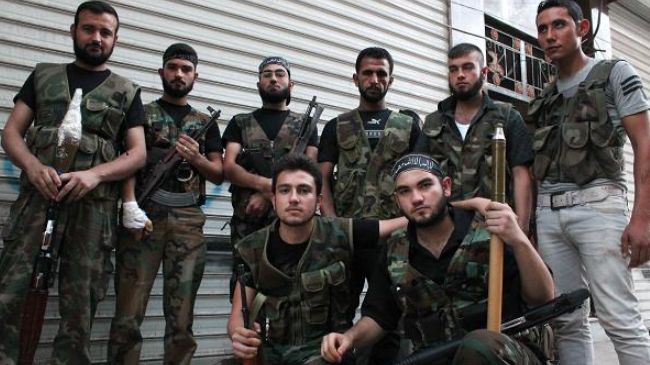 Six major Takfiri militant groups fighting Syrian President Bashar al-Assad's government have joined forces following major advances of the Syrian army.
"The complete merger of the major military factions fighting in Syria has been announced," Liwa al-Tawhid spokesman Abu Firas said Friday in a post on Facebook.
The joint force has been dubbed the Islamic Front, said Abu Firas, who represents the biggest militant group in the northern city of Aleppo.
He said the groups merging their troops were Liwa al-Tawhid, Ahrar al-Sham, the Army of Islam, Suqour al-Sham, Liwa al-Haq and the Ansar al-Sham battalions.
The merger comes amid reports of deepening divisions among the foreign-sponsored groups in Syria, where many Takfiri militants have been killed due to infighting over different issues.
Meanwhile, the Syrian army continues to carry out successful military operations against the militants, inflicting heavy losses on them across the country, which has been grappling with foreign-sponsored militants since 2011.
On Tuesday, the Syrian forces regained full control of Qara, a town in the strategic al-Qalamoun area, outside Damascus. They also succeeded in securing al-Dweireneh town, situated in east of the al-Nayrab airport in Aleppo.
According to figures released by the United Nations, more than 100,000 people have been killed and millions displaced due to violence in Syria.
The world body has recently warned against the humanitarian situation in Syria, saying that over nine million people are in need of urgent aid due to the crisis.