Iran
Zionists continue lies over Iran's peaceful nuclear plan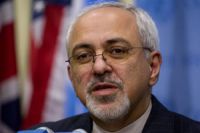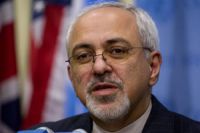 Iran's Foreign Minister, Mohammad Javad Zarif, has said that the Zionist regime continues it deceitful lies and an artificial and baseless scaremongering campaign against Iran's peaceful nuclear activities.
According to IRIB World Service, Iran's foreign minister, in an interview with the Sunday edition of Tehran-based daily "Iran" noted that previously, such propaganda campaigns allowed the Zionist regime to avoid any responsibility for the crimes it had committed.
Iran's foreign minister added that Iran's nuclear issue is not security-related and is in fact a completely baseless and politically-motivated claim made against Iran's peaceful nuclear activities.
Zarif went on to point out that the US administration under the influence of Zionists is not easily prepared to admit to the peaceful nature of Iran's nuclear activities. However, currently, a number of US statesmen have realized that they could only seek a negotiated solution to end their undocumented claims against Iran.
Iran's foreign minister also emphasized that Islamic Republic of Iran is after a full and complete agreement in nuclear talks.