Middle East
Palestine
Zionists panicked after false rocket alarm sounds in northern city along Lebanon border
Sirens warning of incoming rockets have been sounded in northern part of Israel near Lebanon, in what the Israeli army later said was a false alarm amid heightened tensions between Tel Aviv and Hezbollah resistance movement following a deadly Israeli airstrike.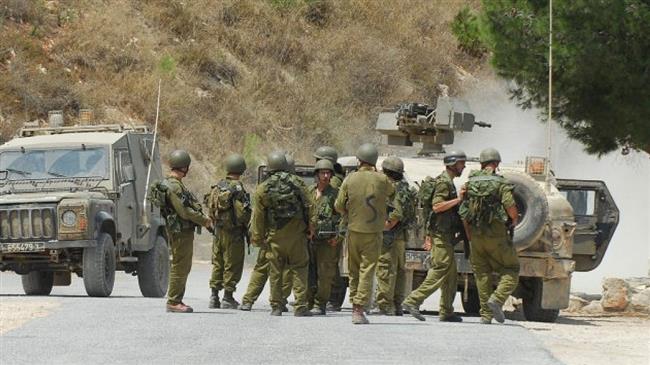 The Israeli military said in a statement that a red alert was activated after the sirens went off at around 8:30 a.m. local time (0530 GMT) on Friday over concerns that a drone had entered Israeli airspace.
"Regarding the reports of alarms in the Galilee region, no rockets were fired at Israel. This was a mistaken suspicion of an infiltrating unmanned aerial vehicle," the statement read.
The alarms were heard in the communities of Avivim, Meron, Dovev, Hurfeish, Sassa, Netua, Fasuta and Peki'in, Tzivon, Tzuriel and Alkush.
Hezbollah has vowed to retaliate for the death of Ali Kamel Mohsen, from south Lebanon, who was killed by an Israeli airstrike near Damascus airport in Syria last month.
Lebanese journalist Ibrahim al-Amin wrote in Lebanon's Arabic-language al-Akhbar newspaper on Thursday that Hezbollah still plans to carry out an attack on Israel despite the massive explosion in Beirut's port, which killed at least 137 people and left some 5,000 more injured.
"Those who are betting that the port explosion will lead Hezbollah to cancel its decision to respond to the crime in Syria are once again thinking in the wrong manner," al-Amin wrote.
"They will realize that the response of the resistance is an inevitable reality, and it will be a bloody one against the occupation forces. Its goal is both punitive and deterrent," he said.
Israeli forces fired dozens of shells into and around the occupied Shebaa Farms on July 27.
In a statement released by Hezbollah later in the day, the Lebanese resistance movement rejected all Israeli claims about an effort to infiltrate the occupied territories, saying, "Everything that enemy's media say about thwarting an infiltration from the Lebanese soil into the occupied territories is incorrect."
"The occupiers' claims are all aimed at fabricating spurious and fictitious victories for them," Hezbollah said, adding, "Up to this moment, there has been no conflict or opening of fire started by the resistance [forces] during what happened today."
Hezbollah's statement came after Israeli and Western media outlets claimed that the regime's forces had thwarted an effort by the Hezbollah fighters to infiltrate into the occupied territories through Shebaa farms along Lebanon's southern border.