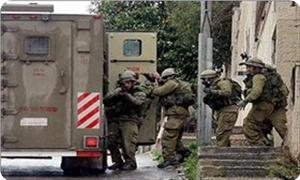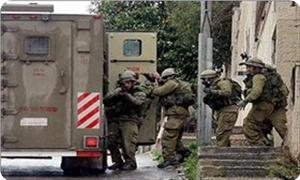 Israeli occupation forces (IOF) stormed Beit Ummar village, north of Al-Khalil, at dawn Thursday and served summonses to two brothers.
The spokesman for the popular anti-settlement committee in the village said that the soldiers broke into many homes and searched them.
He said that the soldiers thoroughly searched the home of Adib Jafar before dawn and served summonses to both his sons Adham and Haithem for intelligence questioning in Gush Etzion army barracks, north of Al-Khalil.
The committee said that the soldiers' practices provoked citizens who threw stones at the soldiers after they fired stun grenades and teargas at them and at their homes