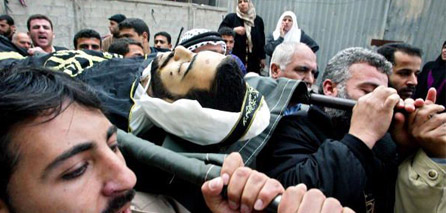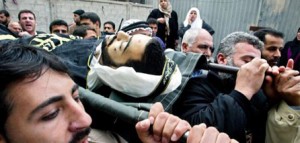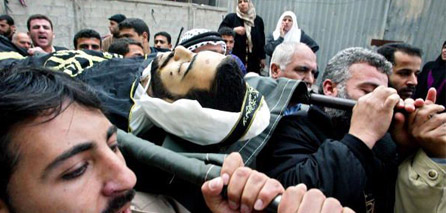 Palestinian sources reported that the Zionist forces killed two Palestinian near Etamar settlement in Nablus city on the afternoon of 21-3-2010.
Earlier, second teenager shot Saturday amid clashes in the northern West Bank has martyred, medics said early Sunday. Useid Abed An-Nasser Qadus, 16, was shot in the stomach by Zionist forces, medics said, during a protest that turned violent near Nablus.
Medical sources reported that the boy underwent lengthy surgery at a Nablus hospital, but ultimately died of blood loss. Muhammad Qadus, 16, died of a gunshot wound to the chest shortly after the two cousins were injured at the protest in Iraq Burin, a Palestinian village south of Nablus. Useid was transported to a local hospital in a Red Crescent ambulance, medics said, while Muhammad was taken in a private car because Zionist forces prevented an ambulance from arriving.