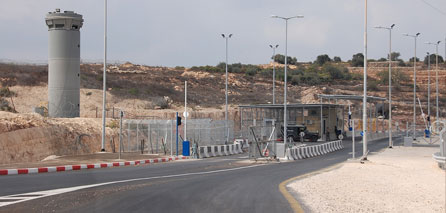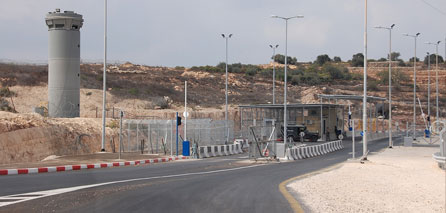 Israeli occupation forces re-erected today Bait Fourek military checkpoints at the north of Nablus city, in the West Bank.
Eyewitnesses said that Israeli soldiers stopped citizens' cars and searched them carefully and verified their ID cards.
The Israeli occupation opened the barrier in mind of 2009 while kept a watchtower.
In addition to, they erected a military checkpoint at the entrance of Eraq Boureen village in south of Nablus.
Israeli occupation has declared that the village as a closed military zone since a month to prevent the solidarity activists and journalists to enter it.
Israeli occupation erects more than 500 military checkpoints in the West Bank where they used to stop the citizens and verify their ID cars searching for wanted Palestinians and aim at humiliating them too.