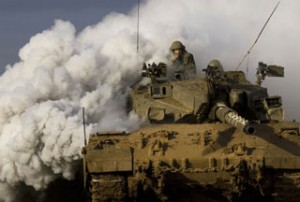 Zionist occupation forces (ZOF) razed to the ground Addehnia mosque in Rafah city, south of the Gaza Strip, on Tuesday and bulldozed agricultural lands in the same area.
Local sources said that ZOF soldiers mounting 15 army jeeps and military bulldozers advanced hundreds of meters east of Rafah and bulldozed lands in Addehnia area and leveled the abandoned mosque amidst random firing.
They added that the same mosque was partially destroyed four years ago in ZOF shelling.
Jewish settlers earlier on Tuesday burnt the main mosque in Luban Al-Sharqia village near Nablus.
Meanwhile, large numbers of Zionist soldiers on Tuesday destroyed a number of homes and property for Palestinian citizens in the Negev area, occupied in 1948.