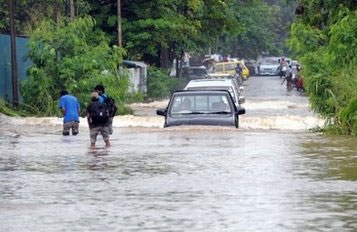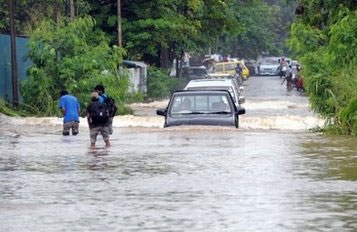 Aid workers scrambled to help more than a million people in Sri Lanka suffering from massive flooding described by the government as the worst natural disaster since the 2004 tsunami.
At least 23 people have died and 36 others were injured in the destruction wrought by torrential rains, the Disaster Management Center said.
The Sri Lankan government and United Nations agencies were beefing up efforts to address increasingly dire humanitarian needs.
He said the UN was already looking at longer-term effects from damage to agriculture, infrastructure and housing. About 125,000 acres of the nation's staple rice crop has been destroyed, the government estimated.
The full extent of the damage cannot be assessed until flood waters in northern and central provinces recede, but Mahinda Amaraweera, minister of Disaster Management, told a news conference the losses were severe.