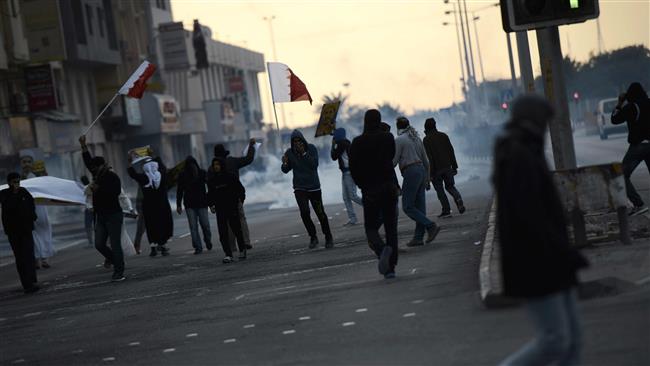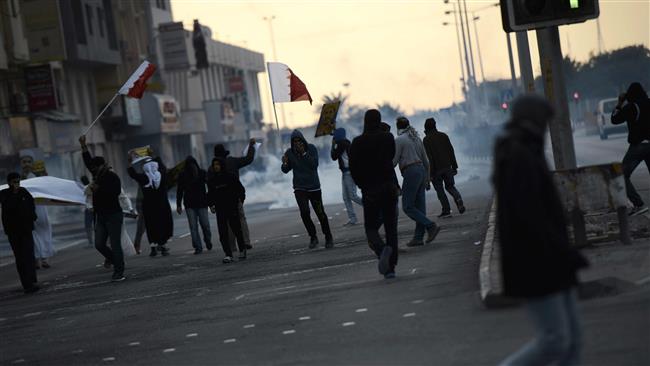 The Bahraini regime has given hefty jail-terms to 10 people for taking part in an anti-regime protest, accusing them of hatching "terrorist plots."
Bahrain's public prosecution said in a statement released on Tuesday that the protesters were convicted of blowing up explosives and resisting police during a demonstration.
The statement alleged that the group carried out a bomb attack targeting a police patrol in the village of Akr, south of the capital, Manama, in April 2014, damaging three vehicles.
"Four were sentenced to life in prison, while the remaining defendants were jailed between three to 15 years," it said.
The development came after a Bahraini court revoked the citizenship of five people in the Persian Gulf kingdom over purported terror charges.
Anti-regime protesters have been holding demonstrations on the streets of Bahrain since mid-February 2011, calling for the Al Khalifah family to relinquish power.
The ongoing heavy-handed crackdown on peaceful protest rallies has left scores of people dead and hundreds injured, and many more incarcerated.
Courts in Bahrain have given long jail sentences to protesters and activists.
Manama continues to arrest anti-regime forces in an attempt to silence opposition voices and intimidate people for the final objective of ending protest rallies.
Amnesty International and other rights groups have repeatedly censured the Bahraini regime for its human rights abuses against opposition activists and anti-government protesters.