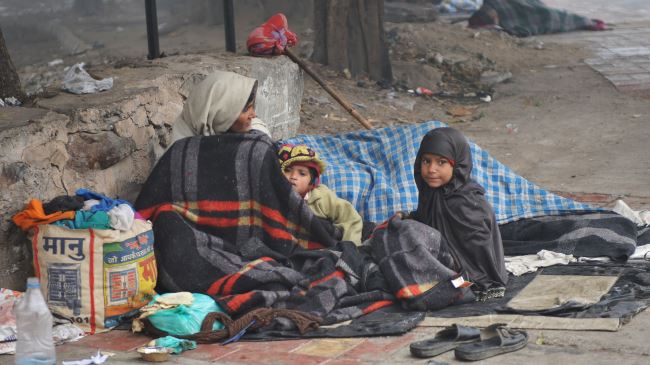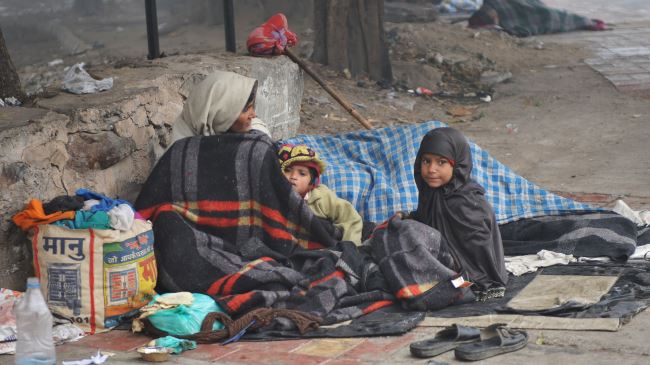 An average of 10 oppressed people, mostly homeless, die on the streets of the Indian capital, New Delhi, every day, Press TV reports.
Activists blame the government for the deaths, saying that the Indian authorities are not able to protect the people of New Delhi, who are now facing the harsh winter weather.
"There are 130,000 homeless [people] as such and they suffer a lot because of pollution and because of the wintry conditions…," said Indu Prakash Singh, a renowned social activist.
Referring to the government, he added, "They're not bothered about the homeless people as such."
Homeless people living on the streets are usually exposed to accidents, theft, brutality, drugs, and even sexual abuse.
Contributing to the homeless' adversities is the pollution, the capital having been named as the most polluted city in the world.
"Successive governments have failed to uplift this deprived section of the society in the bustling city of Delhi. The city, which boasts of being a world-class city, has many of its people still living and sleeping on the streets," said the Press TV correspondent in New Delhi.