Syria
100 armed men surrender to Syrian Army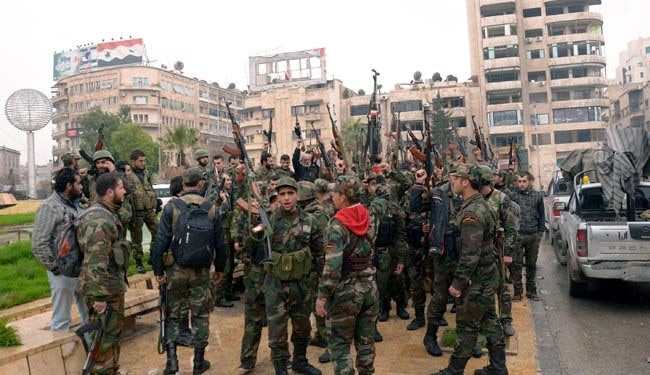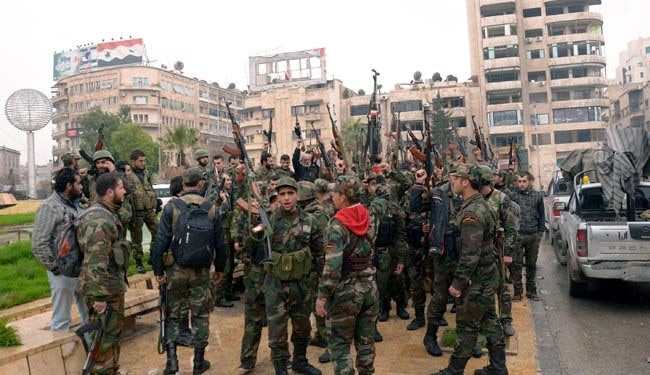 Around one hundred members of the militant group of Jund al-Sham (Soldiers of the Levant) have surrendered to the Syrian army, Al-Alam reports.
Syrian troops launching fresh operations against militants in Damascus neighborhood of Sayyida Zainab have gunned downed scores of armed terrorists.
After fierce clashes between the army and armed terrorists, around one hundred members of Jund al-Sham terrorist group surrendered to the Syrian Army.
Syrian Army has recently stepped up its mopping-up operations against strongholds of armed militants on the southern suburbs of Damascus especially in Hajira and Beit Sahm.
Syria has been experiencing unrest since March 2011 with organized attacks by well-armed gangs against the Syrian police, border guards, statesmen, army and civilians.
Thousands of people have been killed since terrorist and armed groups turned protest rallies into armed clashes.
Source: Alalam News Network