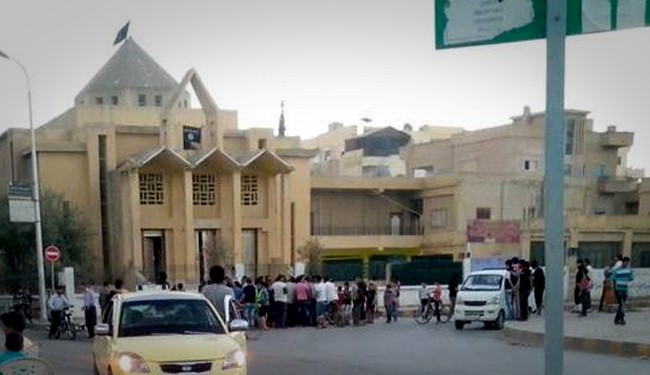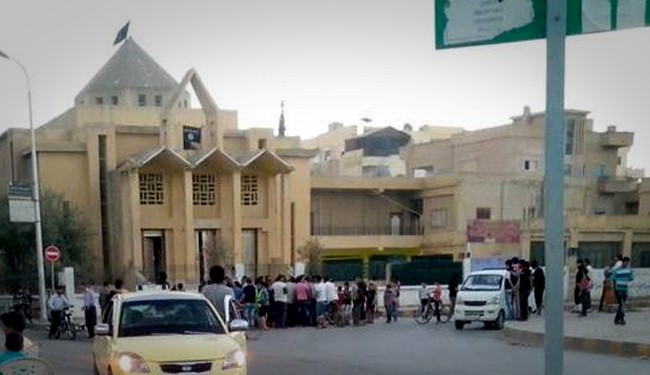 An al-Qaeda-linked group has executed some 100 militants from rival groups as it attacked Syria's Raqqa, one of its main bases in the Arab country, and retook most of what it lost from them.
Activists, who spoke from the province on condition of anonymity, said up to 100 fighters from the al-Nusra Front, which is al-Qaeda's main force on the ground in Syria, and the Ahrar al-Sham brigade, were captured by militants from the Islamic State of Iraq and Levant (ISIL).
The ISIL entered the Syria war as al-Qaeda's main branch but later al-Qaeda leader Aymen Zawahiri disbanded the group and chose al-Nura Front over them.
The recent attack was carried out in the town of Tel Abyad on the border with Turkey, the nearby area of Qantari and the provincial capital city of Raqqa.
There was no independent confirmation of the report.
"About 70 bodies, most shot in the head, were collected and sent to the Raqqa National hospital," one of the activists said.
"Many of those executed had been wounded in the fighting. The fact that al-Nusra Front and Ahrar al-Sham are ideologically similar to the ISIL did not matter," he added.
Fighting has intensified in the past couple of weeks among main rival fractions leading the deadly insurgency in Syria.
Rivalry and infighting is not a new feature among these groups, but they were almost over seizing souvenirs after attacking villages and towns, but recent fighting has been going on in a larger scale.
The so-called Syrian Observatory for Human Rights reported on Sunday that some 700 militants were killed during these fights just in the past nine days.
The conflicting groups share same extremist ideologies and they have been all blamed for many atrocities against Syrian people, but they have turned against each other for more shares after they established what they seek as a state in Syria.
Among those reportedly executed on the weekend was Abu Saad al-Hadram, Nusra Front's commander for Raqqa province who was captured several months ago as tension mounted between the ISIL and Nusra, opposition sources said.
Raqqa suffering unedr ISIL rule
Raqqa, on the Euphrates River 385 km (240 miles) northeast of Damascus, is the most significant city to have fallen completely to the militant groups since the war started in Syria.
An ISIL statement called on Raqqa tribes to pull out their members from anti-ISIL militant units and said the attacks against the group were designed to "destroy the nucleus of the caliphate" and promote a "heathen" alternative.
ISIL pulled out of Raqqa and other towns in northern Syria this month after an extremist militant alliance attacked its strongholds, taking advantage of growing popular resentment of the group's commanders, their killing of other militants and a drive to impose a strict interpretation of their law.
But ISIL has regrouped in the last few days, using snipers, truck-mounted commando units and suicide bombers.
Opposition sources said the expertise of its foreign commanders, including a senior figure known as Omar al-Shishani, had been crucial to its advance.
In the province of Aleppo west of Raqqa, activists said ISIL had regained several rural towns, including Hreitan and Basraton, where ISIL killed a senior commander in the Nour al-Din Zanki brigades, a key unit in the newly-formed Mujahideen Army, which has been fighting ISIL in Aleppo.