Africa
100 Muslims killed as zionist Nigerian forces open fire at Arbaeen gathering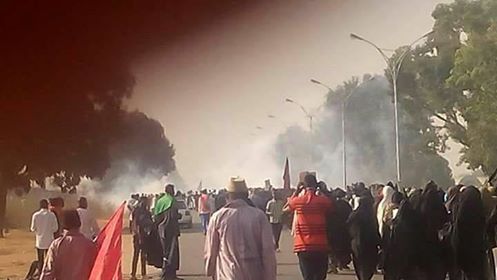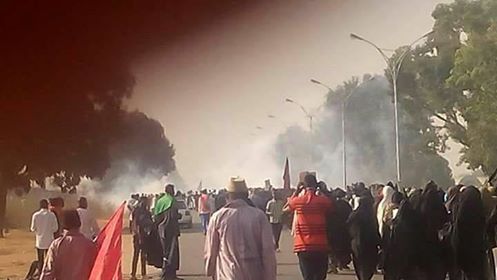 Zionist Nigerian armed forces have opened fire on a group of Islamic Movement in Nigeria (IMN)'s followers, killing nearly 100 and injuring hundreds more in the northern city of Kano, the movement says.
The casualties were caused after inhuman soldiers fired live rounds and tear gas at mourners during a peaceful march held ahead of the upcoming Arba'een mourning rituals, which mark 40 days after the martyrdom anniversary of Imam Hussein, the grandson of the Prophet Muhammand. 
Witnesses said that they saw dozens of bodies sprawled on the ground before the Nigerian forces evacuated them.
Violence broke out when police tried to disperse thousands of people, including women and children, who were marching from Kano to Kaduna for the mourning rituals.
Nigerian forces claimed they opened fire on the crowd after one of their officers was hurt.
The latest deadly attack on the mourning march comes despite a letter by the London-based Islamic Human Rights Commission (IHRC) that had called on the government of President Muhammadu Buhari to ensure the safety of the IMN followers during the Arba'een commemorations.
Last month, at least 20 people were killed and several others injured when Nigerian forces opened fire at Muslim mourners commemorating Ashura, the martyrdom anniversary of Imam Hussein.
Followers of the Islamic Movement of Nigeria have been subjected to heavy-handed crackdown since last year when the army attacked a religious ceremony in their stronghold of Zaria in the north.
In December 2015, Nigerian forces raided the house of the IMN's leader Sheikh Zakzaky and arrested him after killing those attempting to protect him, including one of the movement's senior leaders and its spokesman.
The Sheikh himself was shot seven times during the attacks and blinded in one eye and still remains in custody of the army.
The raid occurred a day after Nigerian soldiers attacked a group of Muslims attending a ceremony at a religious center in the city of Zaria, accusing them of blocking the convoy of the army's chief of staff and attempting to assassinate him.
The Islamic Human Rights Commission released a report, saying the Nigerian army killed 348 Muslims during the attack on the religious ceremony.