Palestine
100 Palestinians Detained by zionist regime in E. Al-Quds for Throwing Stones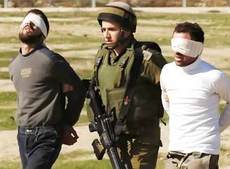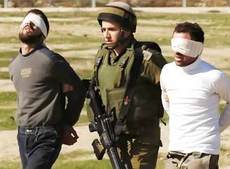 Zionist occupation police detained more than 100 Palestinians in East Jerusalem since July for allegedly "throwing stones" at trains, it said in a statement Tuesday.
"More than 100 Palestinians had been arrested since July," it stated – when a Palestinian teenager was murdered by suspected Jewish settlers – for pelting passing trains with rocks.
In recent months, the occupation authorities claimed that light rail trains have become a frequent target of Palestinian "stone-throwers."
The Zionist Public Security Minister Yitzhak Aharonovitch had earlier vowed to crack down on Palestinians caught throwing stones at trains in Jerusalem.