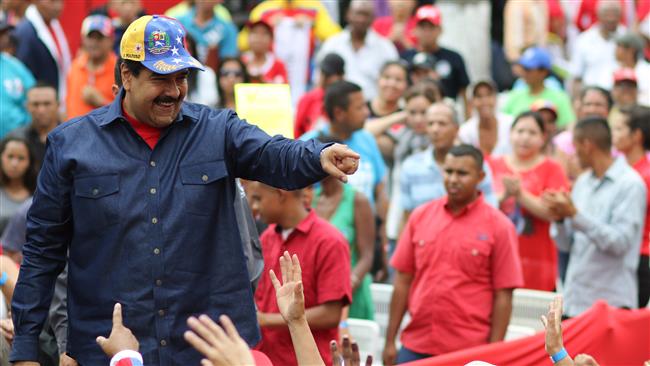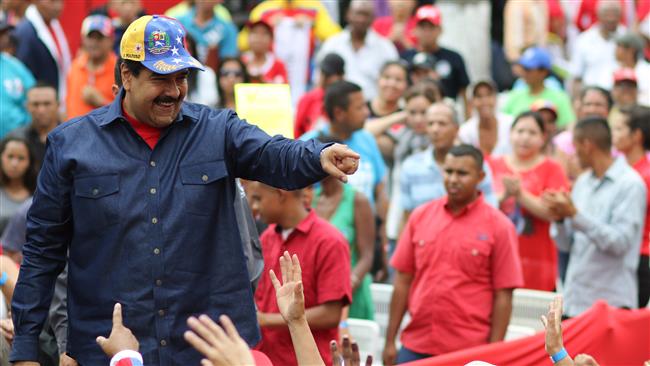 Supporters of Venezuelan President Nicolas Maduro have accused the opposition of fraud in its petition for a recall vote against the head of state, saying 10,000 of the signatures belong to the deceased.
Venezuela's right-wing opposition coalition, the Democratic Unity Roundtable (MUD), presented the petition with 1.8 million signatures on May 2, to electoral officials to fulfill the legal requirements for a recall referendum against Maduro.
However, Jorge Rodriguez, the head of a commission appointed by the president to oversee the process, said more than 40 percent of the signatures were fraudulent.
"I state with full responsibility that at this time we have detected 10,000 deceased people signing," said Rodriguez.
The National Electoral Council is studying the signatures in the petition. If the body verifies the results, the opposition would then have to collect four million signatures on a second petition to pave the way for a referendum on removing Maduro before his term ends in 2019.
For the recall referendum to be successful, the opposition needs to collect 7.6 million signatures in support of Maduro's ouster.