Lebanon
1000s attend beheaded soldier's funeral in Lebanon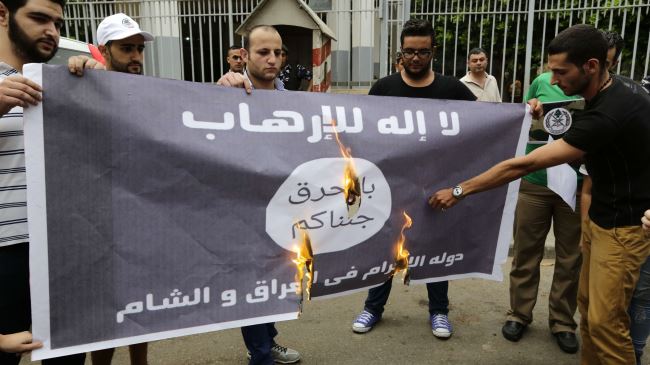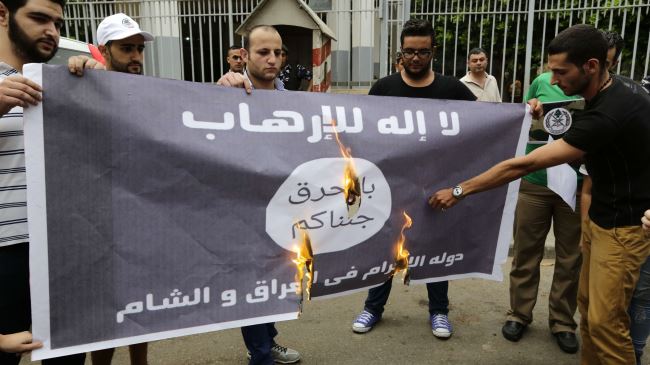 Thousands of Lebanese people have taken part in the funeral of a soldier decapitated by the ISIL terrorists in the most serious spillover from neighboring Syria.
The angry Lebanese mourners buried Sergeant Ali Sayid in his hometown, a village near Tripoli, on Wednesday.
The attendants accused the government of failing to negotiate the soldier's safe return home.
Sayid, 29, went missing after the Takfiris captured the border town of Arsal after launching an attack from inside Syria in August.
Earlier in the day, the army said that DNA tests confirmed that the body, handed over to military officials after negotiations on Monday, belonged to Sayid.
Around two dozen other soldiers of the Lebanese army and police are yet held captive by the ISIL militants.
On Monday, Lebanese protesters slammed ISIL atrocities by gathering in front of the country's Justice Ministry building in the capital Beirut.
Violence erupted in eastern Lebanon on August 2 after soldiers arrested a Syrian man who the army said confessed to belonging to the ISIL. Angered by the arrest, the Takfiri militants opened fire on army checkpoints and stormed a police station in a border area.
Following truce negotiations with the ISIL militants, they agreed to retreat from the town and freed some prisoners.
The Takfiri militants had reportedly infiltrated into Lebanon from Syria's mountainous al-Qalamoun region.
Syria has been gripped by deadly violence since 2011 with ISIL Takfiri terrorists currently controlling parts of it mostly in the east.
The Western powers and their regional allies — especially Qatar, Saudi Arabia and Turkey — are reportedly supporting the militants operating inside Syria.
More than 191,000 people have been killed in over three years of fighting in the war-ravaged country, says the Office of the UN High Commissioner for Human Rights (OHCHR), calling the figure a probable "underestimate of the real total number of people killed."