Palestine
1,000s evacuated as heavy flooding hits Gaza Strip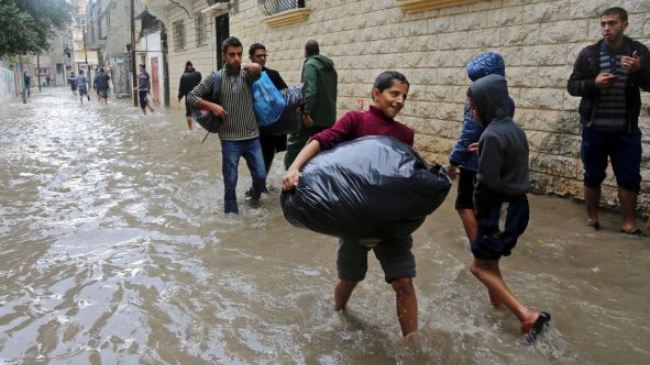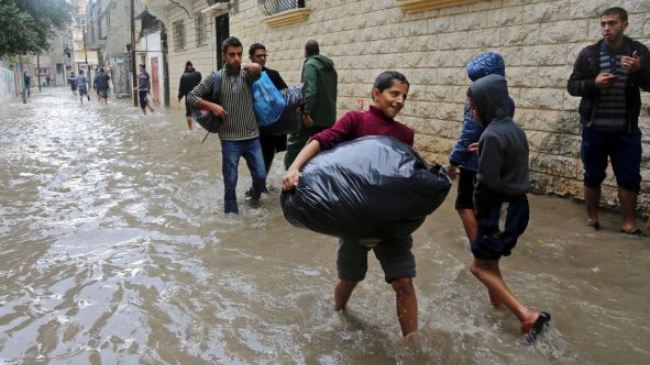 Thousands of Palestinians have been evacuated from their homes and moved to safer places in the Gaza Strip after heavy flooding struck the besieged coastal sliver earlier this week.
Among those affected on Saturday were families who had lost their homes during Israel's 50-day summer war against the Palestinian enclave.
"We have been homeless for more than three months. Now our suffering increased due to the heavy rain," Na'eem Jendeya, a resident of Gaza City's eastern neighborhood of Shuja'iyya, said.
The Israeli war ended on August 26 with a truce that took effect after indirect negotiations in the Egyptian capital, Cairo. The onslaught killed nearly 2,140 Palestinians and injured thousands of others.
According to initial figures, nearly 89,000 Palestinian homes have been damaged in the Israeli military campaign against the Gaza Strip. A total of 15,000 homes have been either leveled to the ground or badly damaged that are no more habitable.
On November 27, The UN Relief and Works Agency for Palestine Refugees in the Near East (UNRWA) said in a statement that hundreds of residents in the Sheikh Radwan neighborhood of Gaza City had been evacuated due to the rise of a "storm water lagoon" in the area.
It further said the flooding had caused the closure of 63 schools across Gaza City and 43 schools across the northern Gaza Strip.
"The flooding is exacerbating the already dire humanitarian situation in Gaza caused by blockade and the unprecedented destruction from the latest Israeli offensive," the UN agency said.
The agency further noted that it was "providing emergency fuel to supply back-up generators for pumping stations, portable pumps, municipalities, water, sanitation and health facilities."