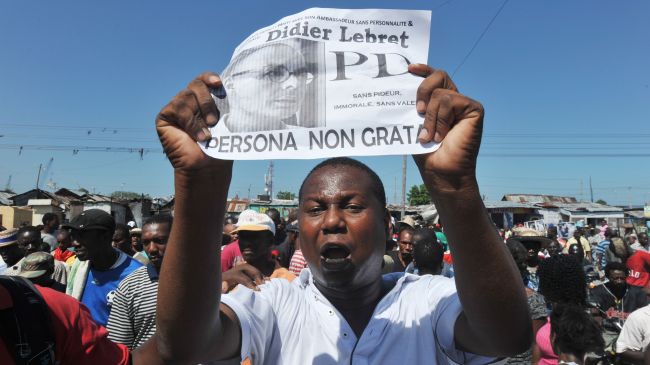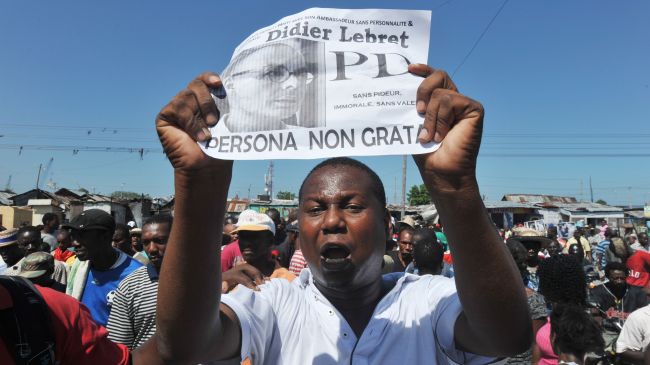 Haiti's capital has seen the country's biggest anti-government protest so far this year, with several thousand people calling for the resignation of President Michel Martelly.
The protesters, aligned with opposition parties, rallied in Port-au-Prince on Saturday. They said Martelly had not done enough to alleviate hunger in the impoverished Caribbean nation since being sworn in as president in May 2011.
The demonstrators also complained that legislative and local elections are more than two years overdue.
Martelly and Prime Minister Laurent Lamothe are being blamed for the widespread corruption and mismanagement, which have led to an unprecedented high cost of living. A bag of rice in the city reportedly costs $29.
Thousands of people staged demonstrations in the country last October to protest against Martelly's government.
On September 30, a similar demonstration was staged in the capital on the anniversary of the 1991 ouster of President Jean-Bertrand Aristide.
Aristide was forced from power in early 2004 after several months of political turmoil.