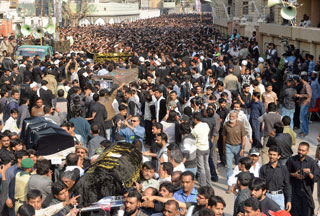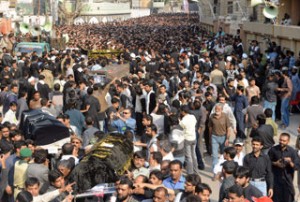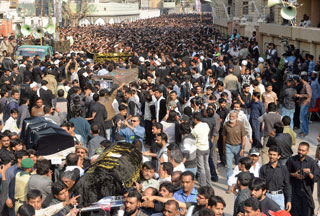 Thousands of mourners in Karachi have attended funerals a day after an attack on an Ashura procession claimed the lives of 43 people.
On Tuesday, people poured into the streets of Karachi to bury the victims killed by a bombing on a Muslim march on Monday.
At least 52 people were still in hospitals.
Since the 1980s, thousands of Shia Muslims have been killed by extremist groups in Pakistan.
Pakistan has experienced a wave of violence over the past two years in which nearly 3,000 people have been killed in bomb attacks and other terrorist operations across the country.