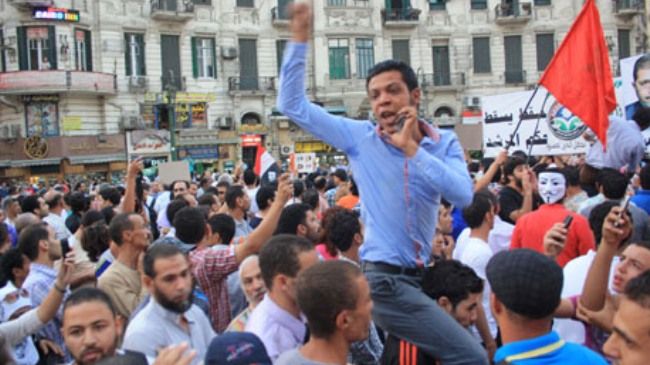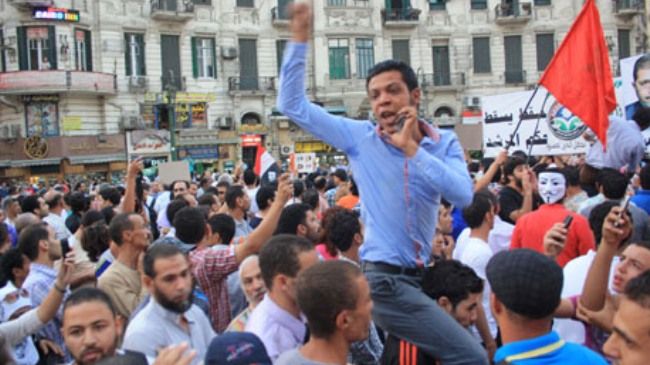 Thousands of Egyptians have held a demonstration in Cairo to demand the implementation of the goals of their revolution.
More than 5,000 protesters gathered in downtown Cairo's Talaat Harb Square late on Friday and called on the country's authorities to release prisoners arrested during last year's revolution.
"The people's first demand is the release of our brothers from prisons," chanted the protesters.
The demonstrators also urged President Mohamed Morsi to establish a minimum wage for the country.
Many activists also chanted slogans against Morsi, accusing him of acting too slowly to meet their demands. This was the first such demonstration since Morsi took office in June.
The Egyptian president recently came under fire from leftist groups and young revolutionaries for requesting a loan from the International Monetary Fund of $3.2 billion and later attempting to boost it to $4.8 billion. They say such a loan could make Egyptians poorer.
The Egyptians launched a revolution against the pro-Israeli regime in January 2011, which eventually brought an end to the 30-year dictatorship of former President Hosni Mubarak in February 2011.