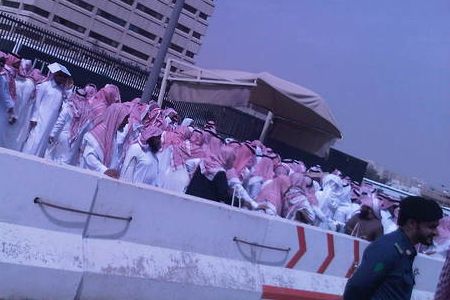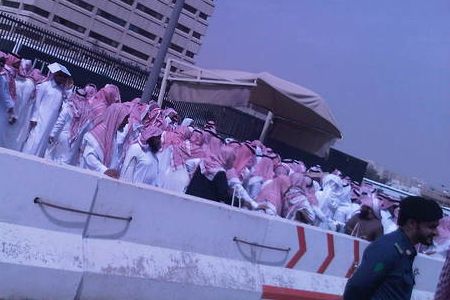 Thousands of people have taken to the streets in Saudi Arabia's Eastern Province city of Qatif in a protest at the Al Saud regime, calling for political and social reforms, Press TV learns.
The protest took place on Wednesday following a funeral procession for two demonstrators killed by security forces earlier in the week.
24-year-old Ali al-Felfel and a 9-year-old girl were shot dead in a demonstration in Qatif in the late hours of Monday. Saudi forces also killed 19-year-old Nasser al-Mahishi in the city on Sunday night.
In the town of Awamiyah — also in the east –, young protesters pelted the armored vehicle of the regime forces with stone.
The eastern parts of the kingdom have been the scene of anti-government protests over the past months, with demonstrators urging implementation of human rights reforms, realization of freedom of expression as well as the release of political prisoners.
Saudi activists say there are more than 30,000 political prisoners, mostly prisoners of conscious, in jails across the kingdom. According to human rights campaigners, most of detained political thinkers are being held without trial or legitimate charges and have been arrested on grounds of mere suspicion.
The demonstrations are being held despite the ultraconservative Saudi regime's reputed intolerance of dissent. On March 5, the Saudi Interior Ministry called all public gatherings 'illegal,' authorizing regime forces "to take all measures needed" against the people defying the ban.