Europe
1,000s of Spaniards protest new security law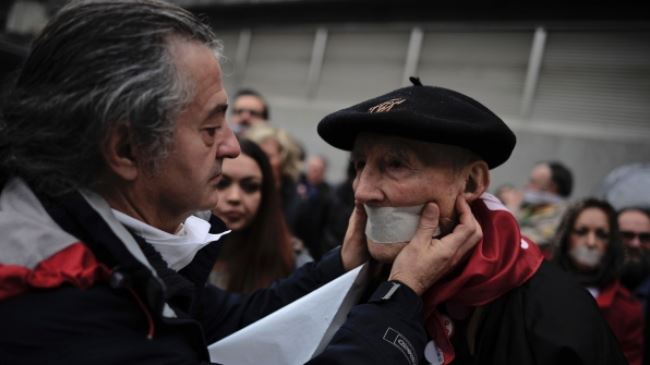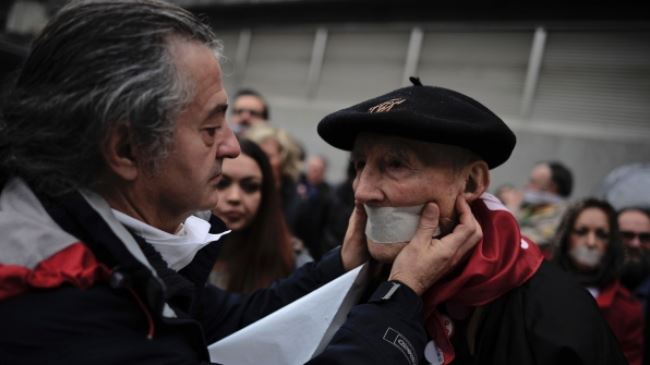 Thousands of Spaniards have taken to the streets in several cities across the country to protest a new security law aimed at limiting public protests.
Protesters staged demonstrations on Saturday in a number of cities across Spain, with the largest turnouts in the capital Madrid, Barcelona and Bilbao.
Rallies were also staged in the Spanish cities of Almeria, Granada and Valencia against the new legislation titled "Citizens Security Law."
Demonstrators are angered by the new law, which imposes heavy fines for offenses such as unauthorized protests outside the parliament building or strategic installations as well as burning the national flag.
The legislation approved last week by the country's parliament has been strongly criticized by opposition parties and human rights groups as an attempt by the conservative government to silence protests over its handling of the economic crisis.
Spain has been hit by a wave of anti-austerity demonstrations and strikes since the country's economy fell into recession in 2008.
The country has been struggling to deal with its worst economic crisis since the Second World War. In recent years, the government has increased taxes, frozen public salaries and limited spending on services such as education and healthcare.
Lack of jobs and the deepest austerity measures in more than 30 years have pushed the average household income in Spain down 10 percent since 2008.
A recent report showed that one in four Spaniards, or 11.7 million, are living in poverty, of which 77 percent are jobless and 61 percent are struggling to find a place to live.